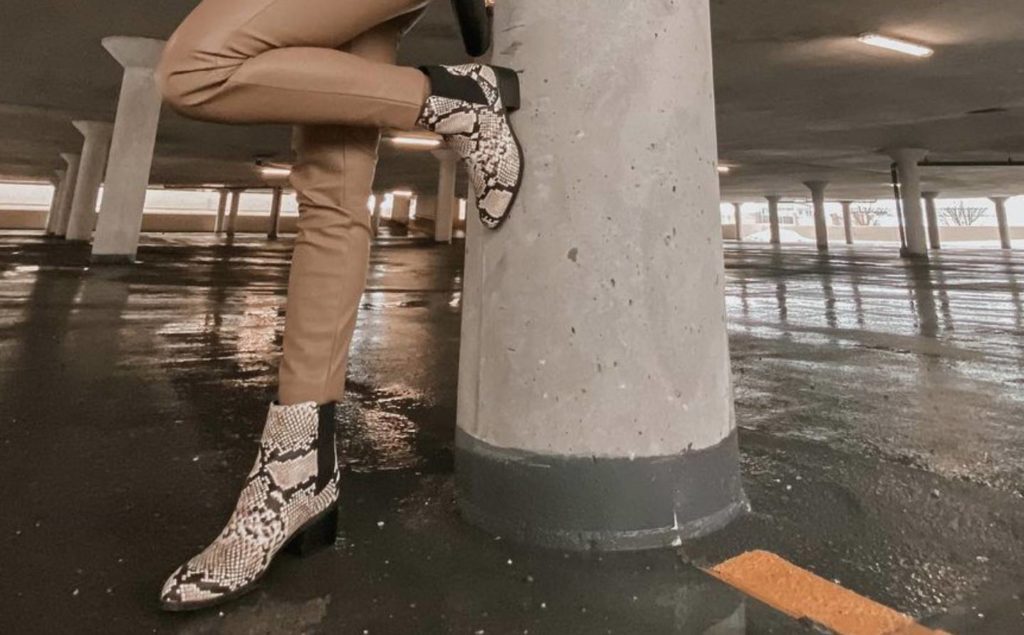 Pairing snakeskin accessories with a simple outfit (i.e a sweater and a pair of jeans) can elevate an entire #lewk.
Filled with black, brown, and cream-coloured neutrals, scaly snakeskin has the ability to make almost any outfit look a little more "luxe".  Plus, it dresses up a monochromatic #OOTD no problem.
Whether it's a day out with the girls, running errands, or going to a fancy dinner, Canadian women are showcasing how snakeskin can be incorporated into outfits for all occasions.
To show us yours, share with us on Instagram by using the hashtag #TrendingInCanada. See our favourite styles of the week below.
1) Legs For Days
2) Laidback And Casual
3) Monochrome Moment
4) Lavish Layers
5) Nice And Neutral
Last modified: April 5, 2021