Since the pandemic, many of us have re-evaluated our living quarters. Shifting in and out of lockdowns meant spending more time indoors than ever before, making us think hard about what we want from our homes. One of the most evident trends to emerge post-pandemic is an increased interest in wellness-focused amenities — from Olympic sized pools and outdoor saunas to cycling-centric gear rooms and running tracks, Canadians want options and condo developers have listened.
"Between inclement weather and covid-related lockdowns, the past two years have made many Canadians think hard about their next move," said Isaac Chan, VP of Sales and Marketing at Concord Adex. "It's no longer enough to offer a basic amenity package to residents. Buyers want a sustainable approach to living and one that focuses on health and wellness."
METROTOWN in Burnaby, B.C. is Concord Pacific's mammoth multi-tower project meticulously designed for a holistic lifestyle. It's Sky Park is an urban oasis featuring a series of private gardens and outdoor activity spaces, totaling 66,000 square feet with a 400 meter running track that lights up at night. For lounging, residents can enjoy poolside barrel saunas, a conservatory, outdoor work pods, a yoga lawn and a tea house.
Completion: 2026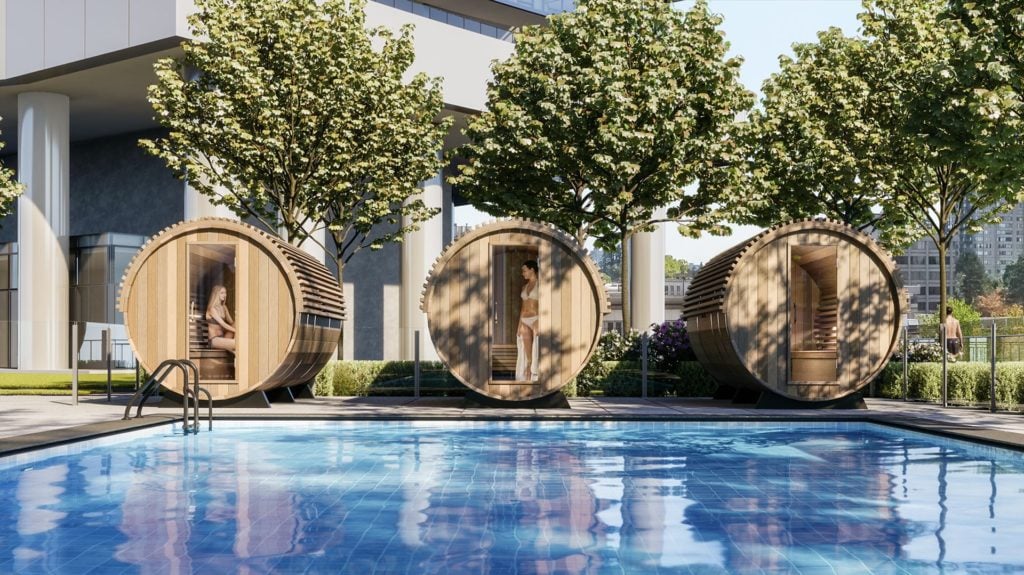 If you're looking for pooch-friendly amenities then THE PARKER in Toronto from developer Fitzrovia might be a good fit. The condo has a pet spa inside the building — perfect for rinsing off muddy paws before heading up to your unit. It's also a short walk from Sherwood Park's forested off-leash area. But the perks don't end with the dogs. Other amenities include a commercial-grade gym and yoga room, a two-lane bowling alley, infinity pool, children's playroom with a tree playhouse and complimentary Virtual Care from Cleveland Clinic Canada.
Completion: April 2022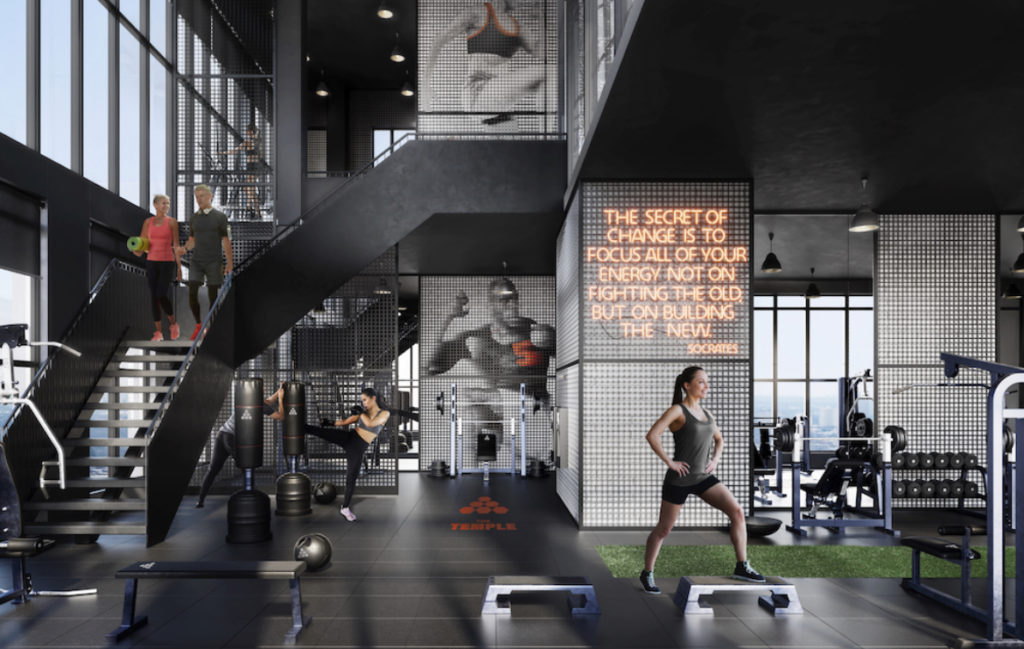 CONCORD SKY from Concord Adex is a nod to Toronto's increasing investment in bike lanes and an overall post-pandemic need to get some fresh air outside of the condo doors. At a whopping 95 stories tall, the cycle-centric build features a "gear room" where residents can fix up their bicycles (or snowboards, for that matter) with condo provided tools, a bike washing station, as well as a dedicated bike elevator for direct access to the ground level and lockers devoted to your gear and free up condo closet space. And for rainy days, there's a cycling simulator spin room to exercise indoors.
Completion: 2026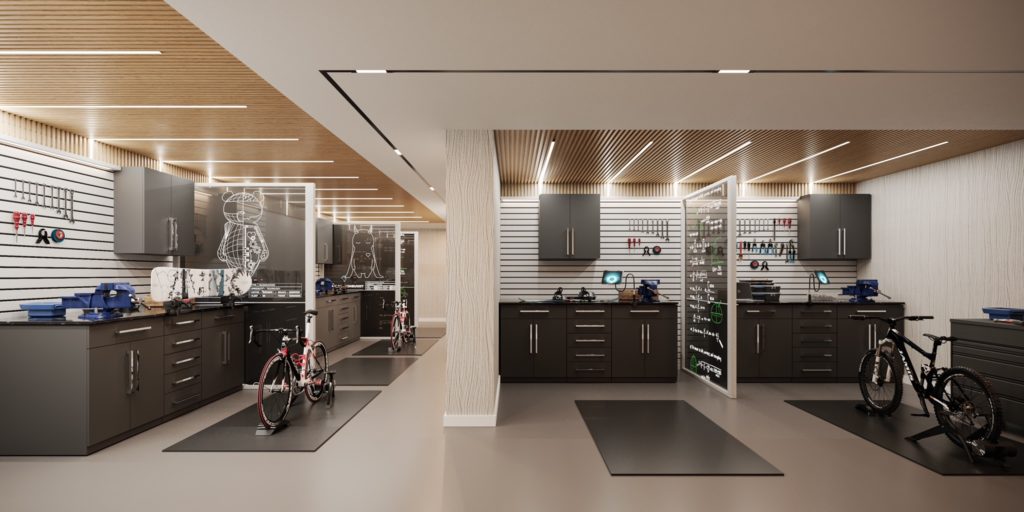 If you crave green spaces THE BUTTERFLY from developer Westbank is poised to be a stunning, green addition to downtown Vancouver. Named for its grace and beauty, the 57-storey luxury condominium tower's design is inspired by clouds and resembles a butterfly shape when viewed from above. A new approach to high-rise living, the builder has introduced shared outdoor garden spaces called "sky gardens" – open-air breezeways on each level with tree planters situated on every third floor. And when residents have had enough green and are looking for blue, the condo features a 50 meter, Olympic-length pool.
Completion: 2023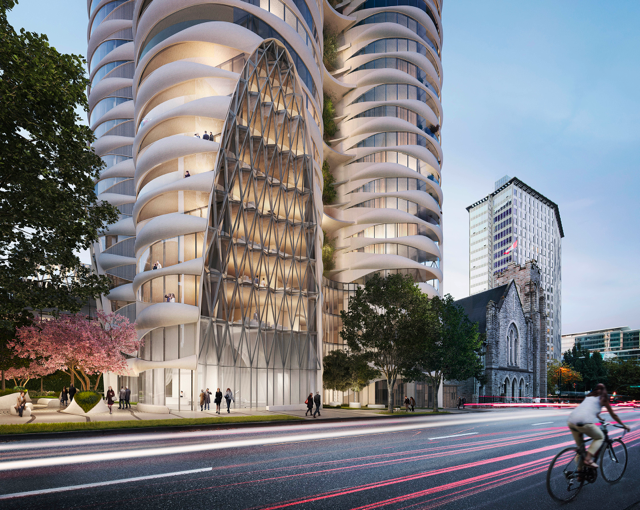 Last modified: February 9, 2022