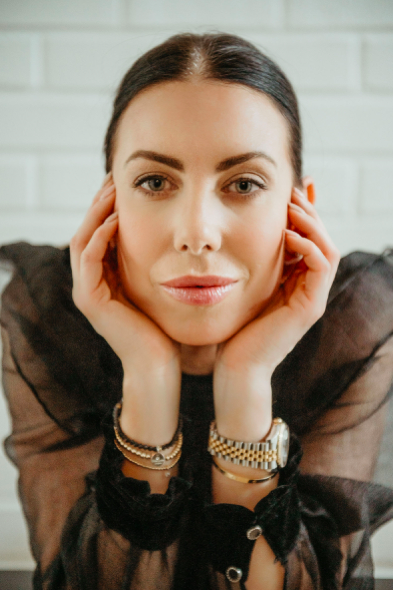 As a busy executive and mother, Kelowna-based entrepreneur, Genevieve Kelln, recognized a gap in the fashion industry for essential pieces that offered versatility and functionality without sacrificing style. With the desire to create a wearable product that would enable her to feel her most confident, Genevieve created Perks, a line of technical essentials designed to empower the modern woman while offering enough comfort to be worn throughout the day in a rage of styling options. With function and form at the forefront of her mind and a love for 90s nostalgia, Genevieve dersigned the Perks core product, a highly technical bike short that lifts and sculpts the torso and booty areas to create a comfortably curvy silhouette and offers a new category of functional apparel, aplty named Liftwear, to the market.
Genevieve is on a mission to disrupt the industry, to deliver women of all ages with technical pieces that support them in feeling confidence and secure at all hours of the day. She has plans to expand the Perks product line to offer an extended range of high-end functional garments in new materials that look incredibly chic worn on their own or as silouette-enhancing pieces to wear underneath any outfit for added support.
As our society moves towards embracing a more natural understanding of beauty, Genevieve hopes to encourage women to highlight their natural curves through a comfortable and non-surgical approach by enhancing what's already there. Perks is available for purchase exclusively online at perksliftwear.com. 
Last modified: March 4, 2022