Looking for a cozy and safe escape this winter season? Quebec City is one of Canada's oldest and most charming cities. On a recent trip, we had the opportunity to visit the Fairmont Le Château Frontenac – one of the city's most famous historic hotels.
Sitting a top of Quebec City's hilly street, the Frontenac's height is augmented by the 54m elevation it sits at, making it synonymous with the city's skyline. With 18 floors and 611 guest rooms, its architectural design was inspired by medieval chateaus found throughout France and is claimed to be one of the most photographed hotels in the world. The Fairmont is an iconic luxury hotel and even a designated UNSECO heritage site. Its suites are famously named after heads of state and world leaders like Winston Churchill and Queen Elizabeth II, and cultural symbols, like Alfred Hitchcock who filmed much of his film 'I Confess' at the hotel. Whether you decide to stay as a hotel guest or simply walk the halls of grandeur, a visit to the hotel's award-winning cocktail bar – Bar 1608 and restaurant Sam Bistro should not be missed.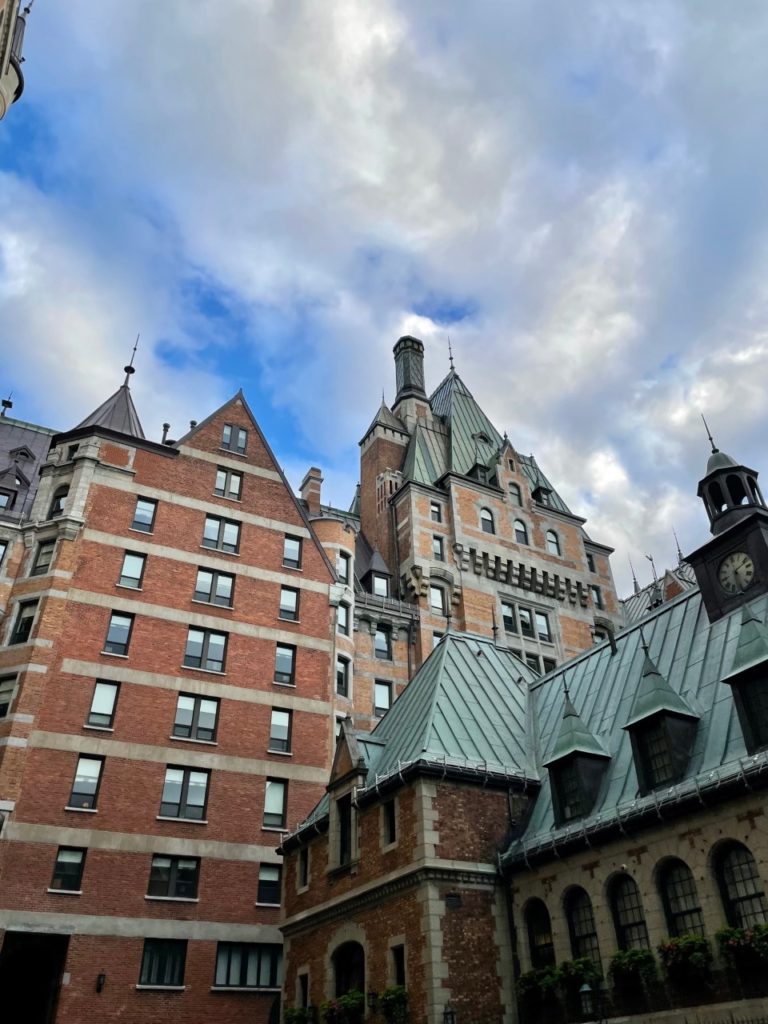 Inspired by the year of Quebec City's founding, Bar 1608 is the Fairmont Hotel's newly designed wine and cheese bar. With a circular bar and breathtaking views of the Terrasse Dufferin and St. Lawrence River, it's easy to understand why Quebec City is known as, "The Paris of North America." Bar 1608 boasts an extensive menu ranging from signature cocktails to aperitifs. An extensive wine list, some made exclusively for the Chateau, are the perfect complement to some of the country's best cheeses.
When we arrived at bar we felt transported to Europe. Tired from the flight, espresso martinis paired with the hotel's famous charcuterie boards only made sense. The atmosphere was warm yet elevated and included a mix of tourists and locals looking for a fun night out. As we sipped back the wickedly good cocktails and nibbled at smoky and bold cheeses (all aged in-house), we were already thinking about the second round of drinks.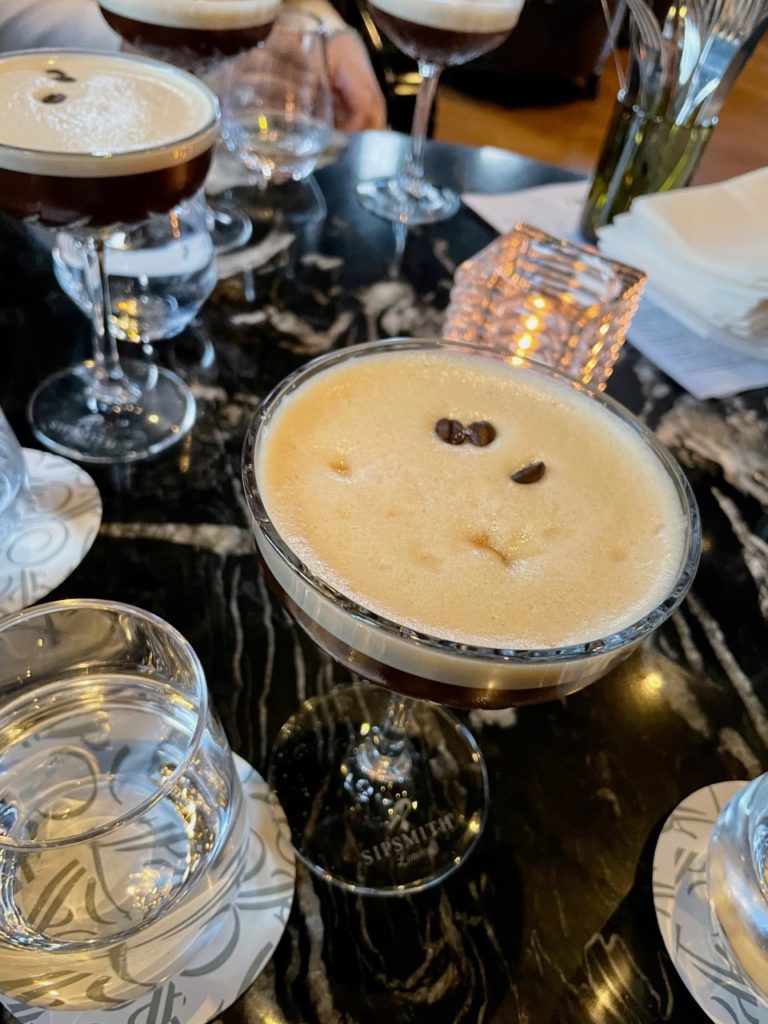 We enjoyed trying the house's signature cocktails. 'The 1608 Cocktail Club' – a mix of Roku Gin, Lime, Apricot and Jasmine Sirop and Chardonnay was refreshing and sharp, while The R & D, a whisky-based drink was potent and spicy. The menu offers classic cocktails for the less adventurous – they make a mean Moscow Mule and Paper Plane. 1608's award-winning bartenders make sure everyone is spoken for and have even crafted a menu of delicious non-alcoholic cocktails too.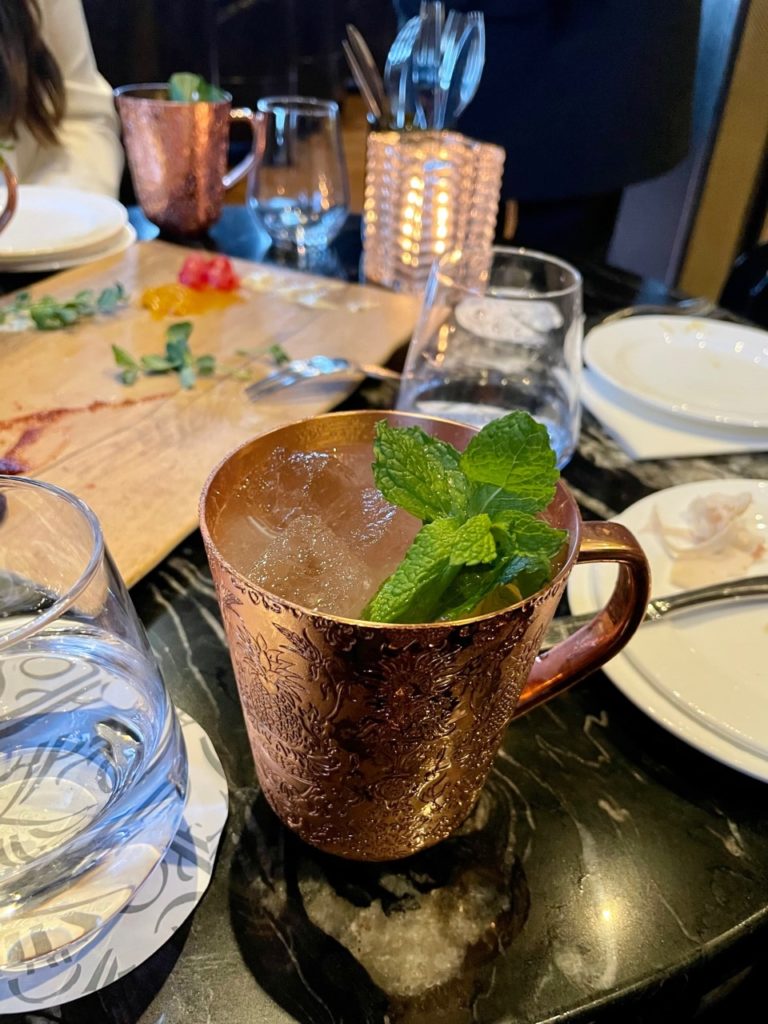 After bespoke cocktails and snacks at Bar 1608, make your way over to Sam Bistro for an extra special dinner. The hotel's world class restaurant which offers "creative dishes and innovative mixology," also looks onto The St. Lawrence which makes for a stunning view and intimate experience. Sam's menu is curated for all taste buds and appetites. For something comforting may we recommend The Château French onion soup with Bar 1608's aged cheese, something rich, the foie gras parfait, and something fresh, the shelled oysters. The snacks like truffle butter popcorn and flavoured olives are great to share. Mains are separated by protein, fish, meat, and vegetarian, and so the chef has created a tasty menu to accommodate all diets. And when it's time for dessert you can't go wrong Sweet Grass Crème brûlée.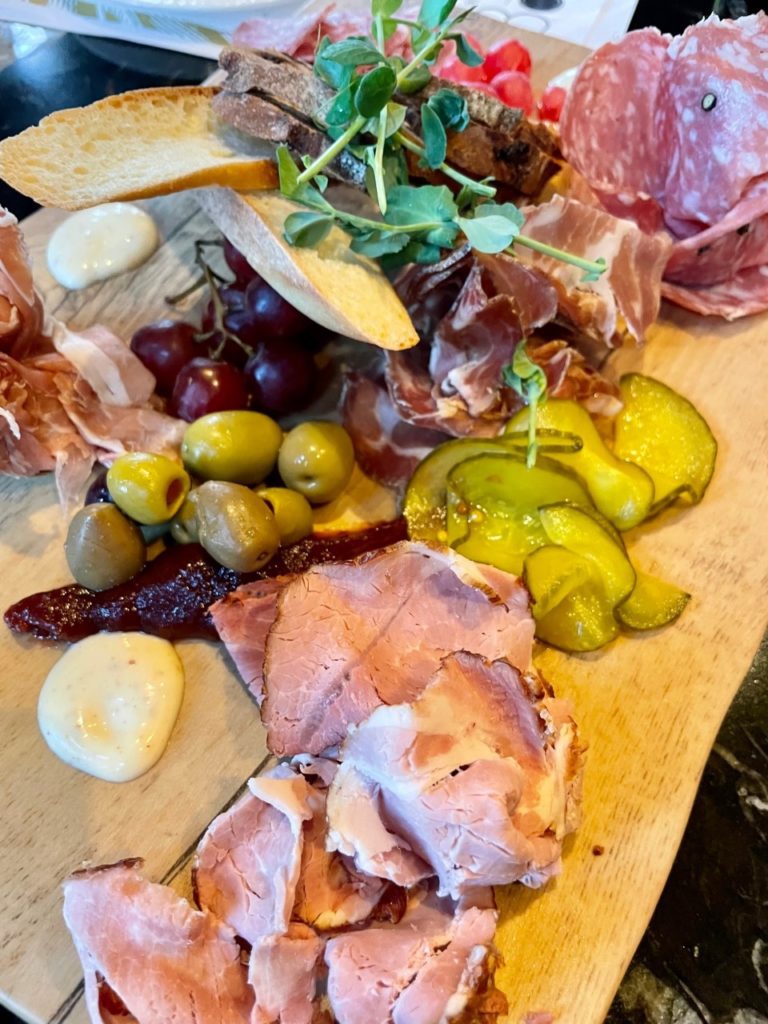 The Fairmont's team offered a thoughtful experience and we felt attended to the minute we stepped into the hotel. Bon chance!
Last modified: December 21, 2021