When preparing for the arrival of your new bundle of joy, there are a few essential items that every parent considers "must-haves." Here, we share a few fav essentials, and give you the 411 on why we're stocking up on the below to prepare for the newest addition to our family.
4Ever® 4-in-1 Car Seat from Graco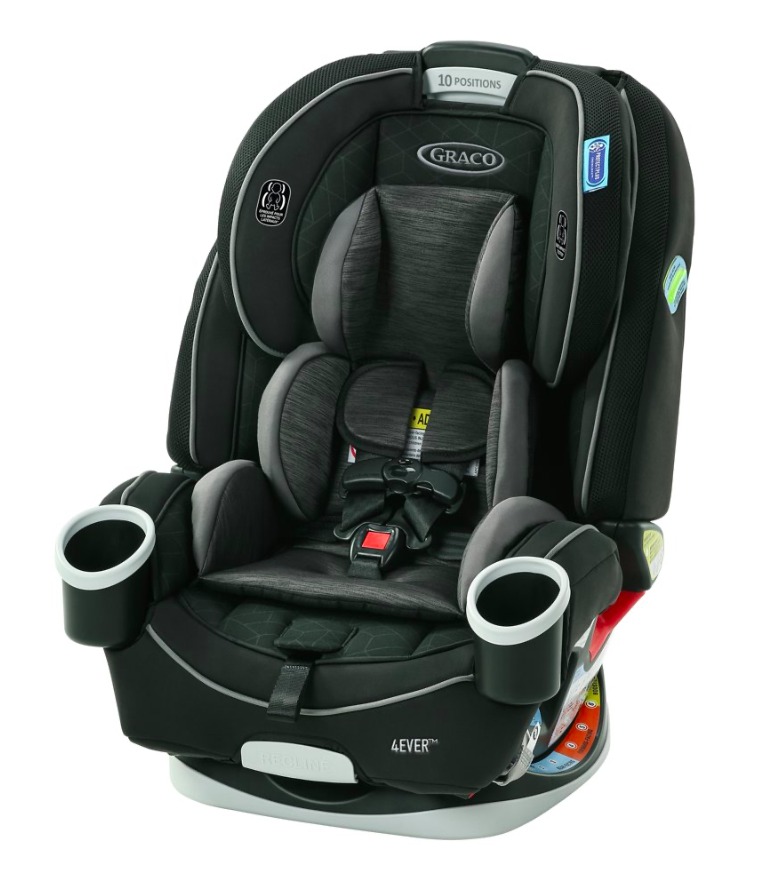 The Graco® 4Ever® 4-in-1 Car Seat offers a 10-year lifespan in one versatile seat. It starts as a rear-facing infant car seat (1.8-18 kg/4-40 lb), transforms into a forward-facing 5-point harness seat (10-30 kg/22–65 lb), becomes a highback belt-positioning booster (18-45 kg/40–100 lb), and finally converts to a backless belt-positioning booster (18-54 kg/40–120 lb). The Simply Safe Adjust™ Harness System and 10-position headrest ensure a perfect fit without the need for rethreading. Your child's comfort is maintained with the 6-position recline, and installation is a breeze thanks to the InRight™ UAS with one-second attachment. This is the only car seat you'll need, from infancy to booster age!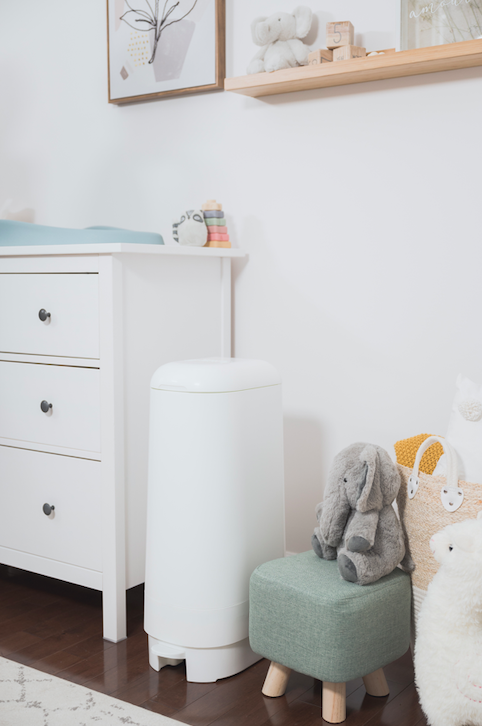 Unlike ordinary household trash cans, the Diaper Genie systems help keep unpleasant smells where they belong. The Double-Lock design and 7-layer bag helps keep odours from escaping, so your nursery stays new-baby fresh. Handling stinky diapers is a dirty job, but with almost 60 years of experience caring for babies, Diaper Genie is well equipped to handle it.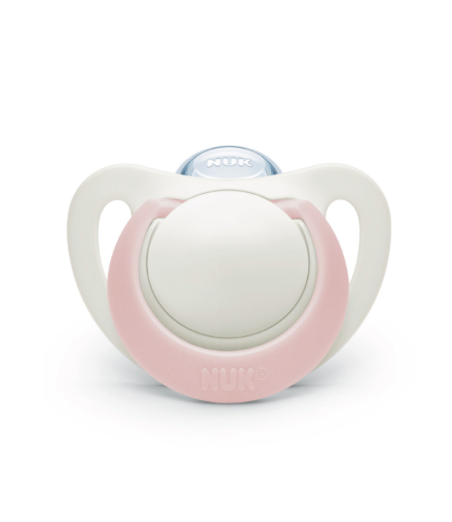 NUK® Newborn pacifiers, designed for 0-2 months old, feature a breast-like nipple for easy breast-to-pacifier transition. Developed by pediatric experts, the orthodontic nipple promotes healthy oral development. The heart-shaped shield enhances breathing and minimizes irritation.
Modes™ Nest2Grow™ Travel System from Graco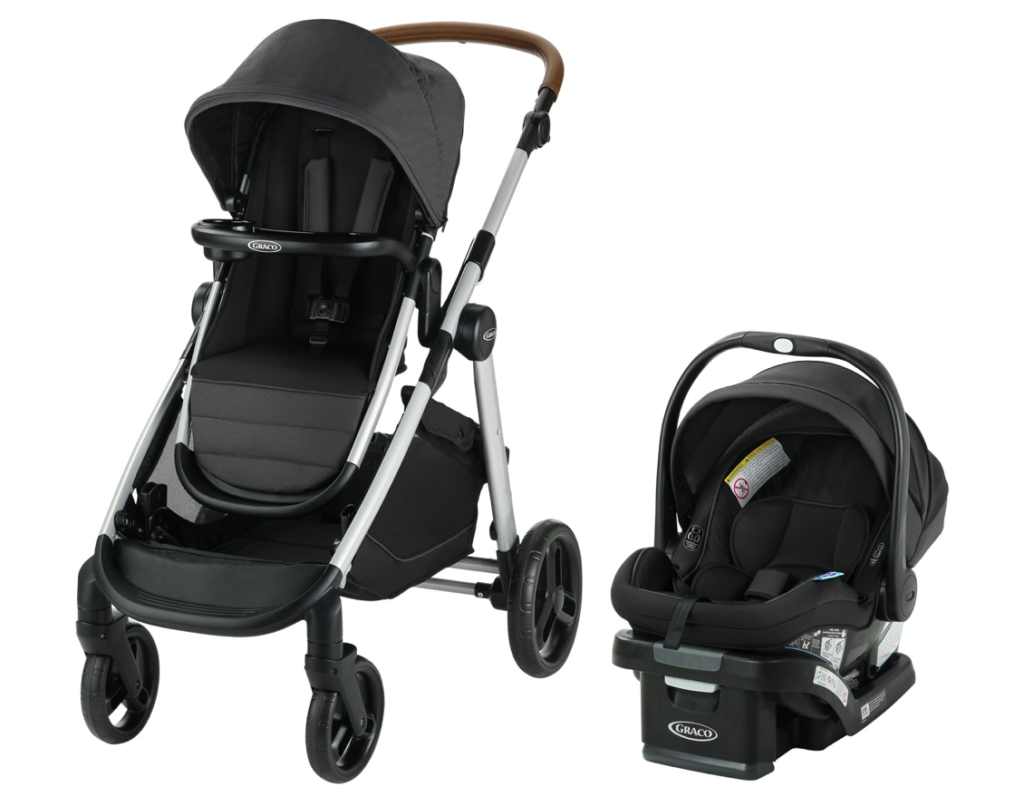 Graco's Modes™ Nest2Grow™ Travel System transforms from single to double stroller. It's adaptable for growing families yet compact for new parents. The included lightweight car seat is ideal for infants. Slide2Me™ seat adjustment offers versatility, and the one-step fold simplifies transport. The stroller has multiple seating options, storage, and a versatile canopy.
2-in-1 Baby Bath Tub from Angelcare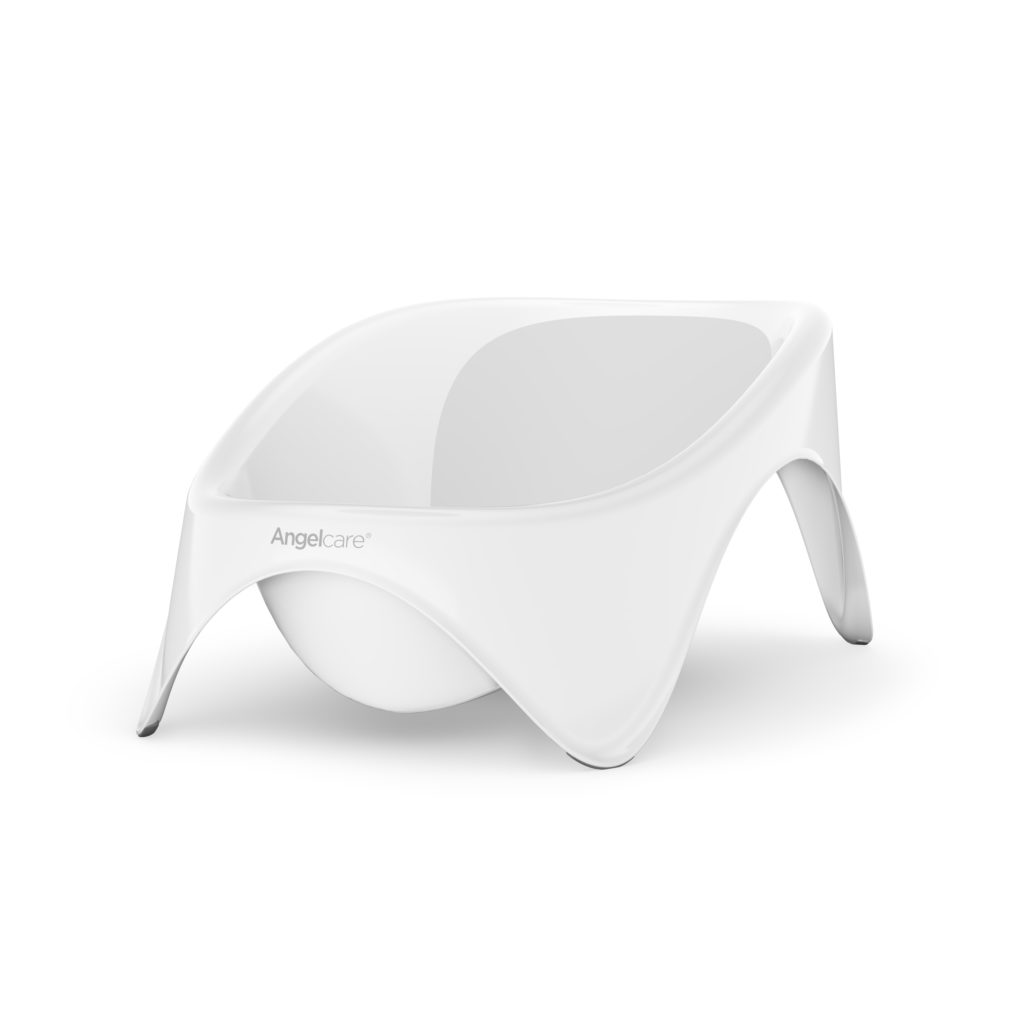 The Angelcare Baby Bathtub grows with and assists you in bathing your newborn, infant or baby through two life stages. First, 0-6 months in a lying position, and then when ready, in a sitting position when your child is 6-12 months.
Pack 'n Play® Travel Dome™ LX Playard from Graco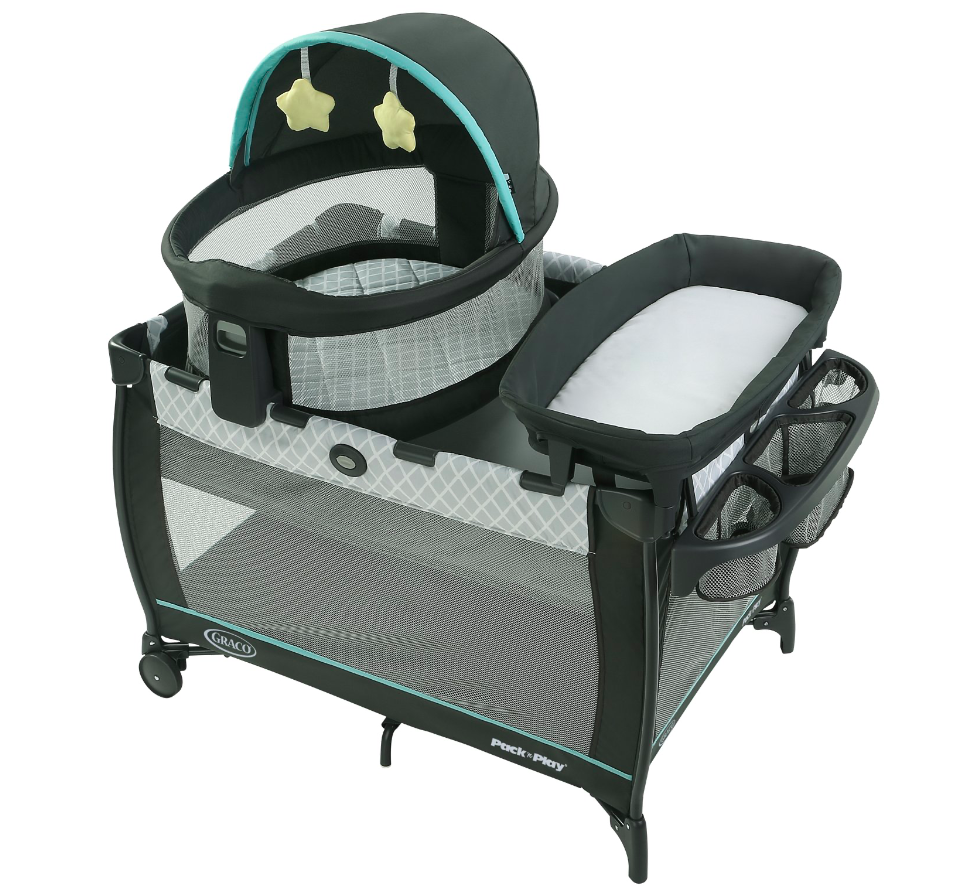 The Graco Pack 'n Play Travel Dome LX Playard is designed for convenience and versatility. The portable Travel Dome LX bassinet lets you keep your baby close, whether you're at home or on the go. It includes a UV 50 canopy and a carry bag for outdoor comfort. When attached to the playard, the bassinet can be positioned at eye level for easy nighttime check-ins. This playard also features a removable quilted diaper changer with easy-to-clean materials and an integrated storage area for your baby's essentials.
As your baby grows, the Graco playard adapts to their needs, converting into a toddler playard with wheels for convenient mobility around your home. Its Graco signature push-button fold ensures easy storage. With the Graco Travel Dome LX Playard, your baby is always prepared for any adventure, offering comfort and ease wherever you go.
Cradle Me™ 4-in-1 Carrier from Graco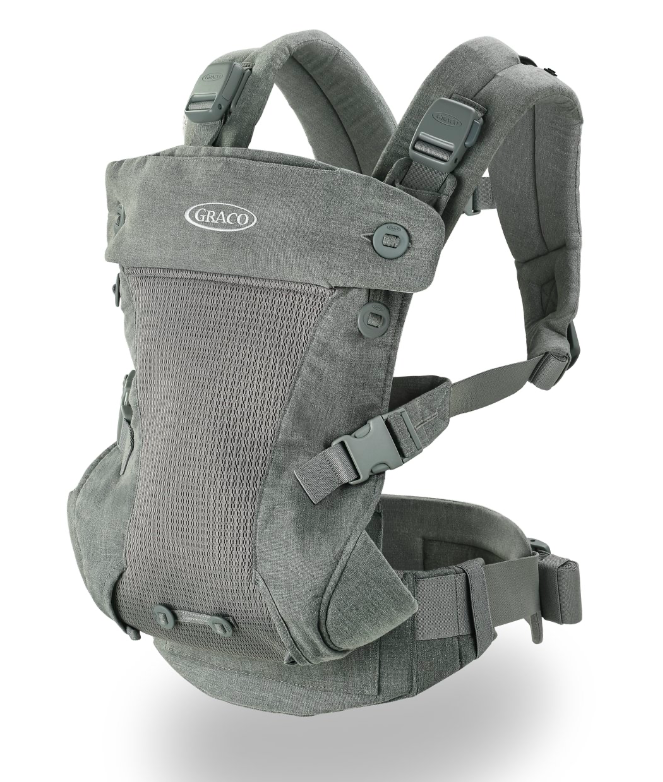 Graco's Cradle Me™ 4-in-1 Carrier is the ultimate solution for parents on the move. It offers versatility as it transitions from a front-facing carrier to a backpack-style carrier, a hip carrier, and even a cradle to keep your baby cozy and secure. With adjustable straps and padded support, it ensures comfort for both you and your little one. Plus, the thoughtful design includes storage pockets for essentials, making it a must-have for active parents.
Last modified: November 1, 2023