It's sequins season! (even if you're celebrating at home)
The holiday season has begun, but if your cup of cheer isn't as complete as usual due to current events, we understand (and you're certainly not alone). Dressing in your cutest holiday outfit can make socially distant celebrations feel a bit more festive, even if 2022's festivities can't be as over the top as they might have been in the past.
Perhaps you may be thinking about what you should wear if you're celebrating around the house or in a casual setting, the answer: whatever makes you feel your best. Here are some holiday outfit inspirations to help you narrow down your options, ranging from festive sequin numbers to holiday pajama sets with the family.
You don't always need multiple pieces to create a glam holiday look, sometimes you only need one! A maxi dress for example, can be worn with minimal accessories because it's the star of the show. A bonus, they're incredibly comfortable so even if you have to listen to unpleasant dinner conversations, at least you won't be in physical pain.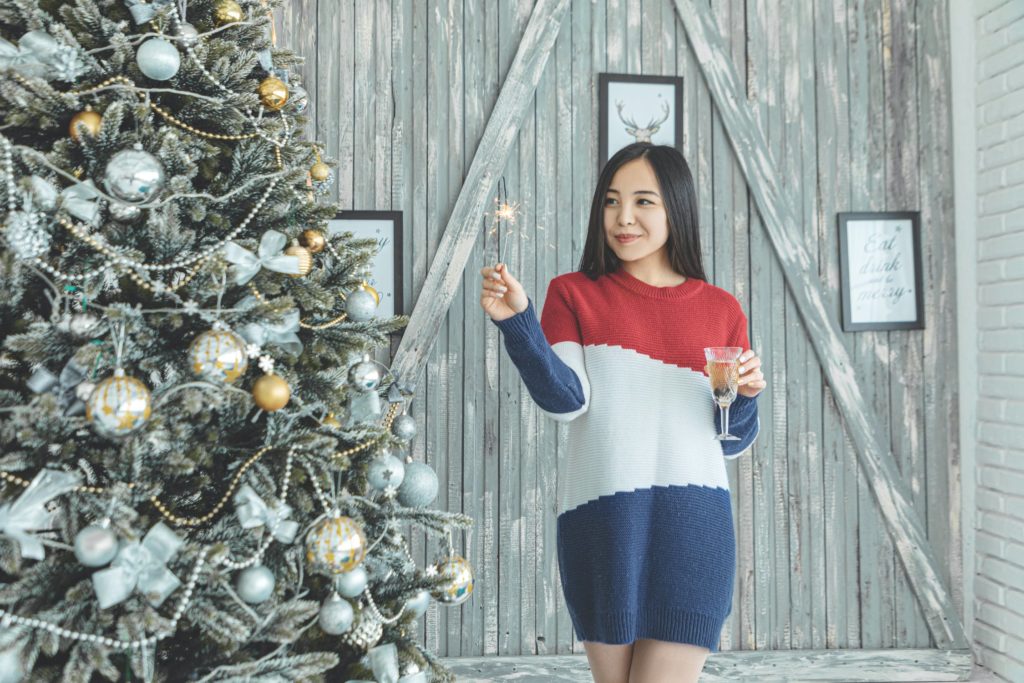 The Simple Sweater Dress
The holiday cliché of sweater dresses isn't dead yet. You can dress up a sweater dress in many ways to make it stand out from an essential winter staple such as layering, adding chain belts, and adding statement necklaces.
Leggings
During this season of indulgence, you might benefit from a little extra room in your outfit as you eat turkey dinners, apple pie, iced sugar cookies, and drink endless egg nog. Black leggings look great with everything from sweaters and blazers to sneakers and booties. The holidays are a great time to wear leggings, no matter how you celebrate.
A Festive Pajama Set
Holidays spent at home have their perks. Instead of awkward dinner conversations with relatives you wouldn't have wanted to see anyway, you can eat on the couch while the TV is on and stay in your pajamas all day. Adding fuzzy socks to your cozy ensemble completes the look. Accessories are optional, but we strongly recommend them.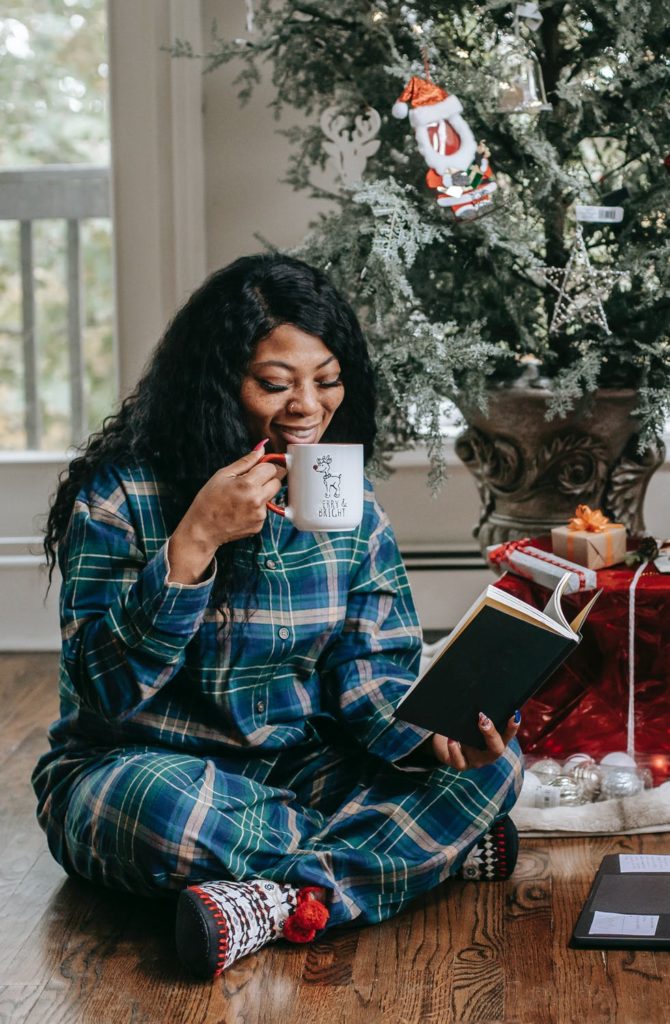 Almost Anything plaid
In our opinion, plaid is the official pattern of the holidays, and festive plaid outfits cover a wide range of styles. Add checks to your look with a checkered accessory, tuck a plaid flannel into flowing skirts, or pair gingham pants with chunky knits!
Wear a Belted Cardigan
Put a belt on your sweater instead of a button if you want to update your sweater game. Adding a subtle accent to a casual outfit with this styling tip makes a bold statement. The fabric is also tailored to your body, so rather than just hanging by your sides, it highlights your body's natural curves.
Sequins
Our holiday wardrobes would not be complete without sequins. Despite the low-key nature of this year's celebrations, you shouldn't shy away from dressing up from head to toe in sparkling outfits.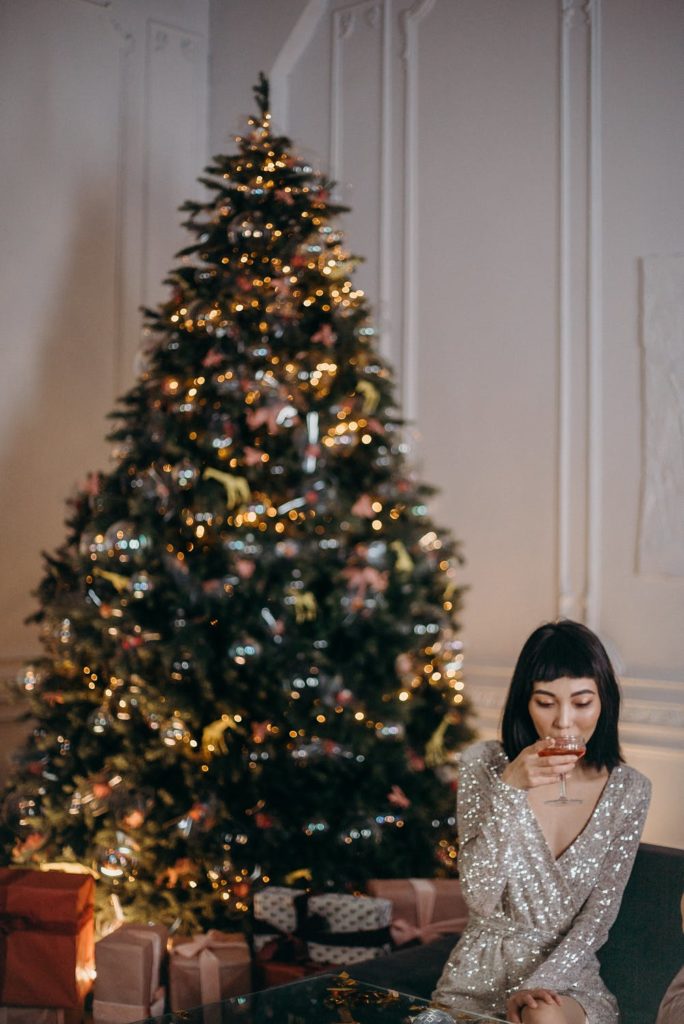 The Maxi Skirt
For chilly winter parties, maxi skirts are a better choice since a longer hemline means tights can be optional, not required. Tuck a chunky knit into the front, or opt for a cropped sweater to balance the longer length.
Athleisure Sets
Spend the downtime you would typically use for traveling in comfy travel clothes, you can get athleisure sets that are comfy, roomy, and qualify as an easy, preplanned outfit so that if you have to run to the store for an emergency snack or a wine refill, you can throw on some sneakers and a pea coat.
A Puffy Sleeve
It is easy and reliable to wear statement sleeves- and they are super versatile! You can wear a flowy, puffy-sleeved blouse with high-waisted jeans and booties, skirts of any length, or dress pants. Whatever your holiday plans, the puffy sleeve can party with the best of them regardless of whether you are looking casual or semi-formal.
Wearing Jeans and a Sweater
If your holiday celebrations are somewhat unpredictable, a classic sweater and jeans combo is the way to go. Dress up the outfit with heels, over-the-knee boots, statement jewelry, and belts to make it a formal look (or dress the outfit down if you prefer).
Last modified: November 26, 2022