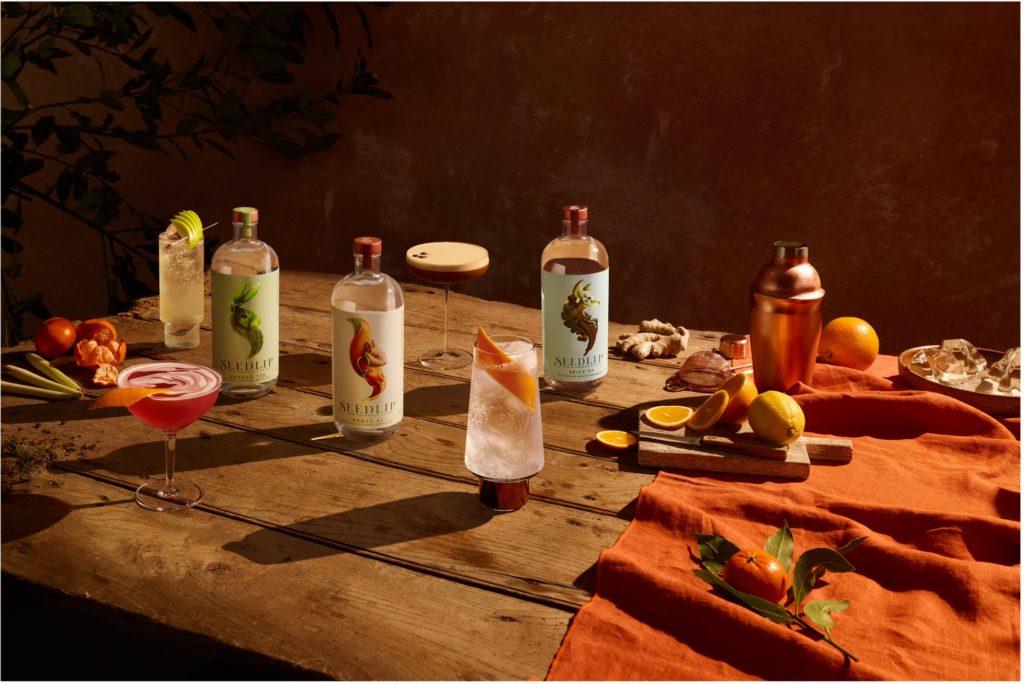 Are you looking to surprise you guests at your next houseparty? Offering summer cocktails beyond the average beer or wine does the trick, but how about for those that don't drink? Mocktails are a great option to include for those that are abstaining forever, or just for the time being. Look past mixing plain juices and syrups and craft elevated cocktails with Seedlip, the first non-alcoholic spirits with distilled botanicals.
Founded by Ben Branson in 2015, Seedlip marries his 350-year farming heritage with a love of nature, flavour and design. Seedlip's vision is to change the way the world drinks by solving the dilemma of 'what to drink when you're Not drinking®' Inspired by the 17th century book, The Art of Distillation, Ben tinkered with a copper still & homegrown herbs in his kitchen in the woods to create the first non-alcoholic spirit. This sophisticated and complex alternative to alcohol pairs will with premium Tonic and can be used in a variety of non-alcoholic cocktails. Seedlip has crafted a number of recipes that cater to anyone's tastebuds. Don't know which one to try first? Here's a couple of our favourite to get you started!
Spice and Black
Ingredients:
Seedlip Spice 94: 1 3/4 oz
Organic Blackcurrant Cordial: 3/4 oz
Fizzy Apple Juice: Top
To Make Drink:
Combine all the ingredients in a Highball glass full of ice and garnish with lemon zest
Blossom
Ingredients:
Fresh Lemon Juice: 1 tbsp
Cider Vinegar: 1 tsp
Lemongrass Stalk: 1
Sugar Syrup: 1 tbsp
Egg White: 1
To Make Drink:
Shake all the ingredients and double strain into a Coupe glass with an orange leaf to garnish.
Teatime Cooler
Ingredients:
Iced Green Tea: 4 oz
Rhubarb Syrup: 1/4 oz
1 large bunch of Rhubarb
Juice of 1 Lemon
2 cups hot water
2 cups caster sugar
To Make Drink:
Slice Rhubarb & add to a pan of hot water. Lightly muddle & leave for 30 minutes. Strain & add caster sugar. Add ice first to the glass and pour each ingredient one-by-one. Stir and garnish with Rhubarb shard.
Last modified: August 16, 2022