With friends and family, and everything in between, we love to share stories and memories around the dinner table. And so, we've created our Epicurean Gift Guide stocked with our favourite finds for you to enjoy with your besties.
It's time to curl up with a gourmet drink, put on your chefs apron and get ready to prepare a delicious meal for the ones you love. Just don't forget to call in the cleanup crew to handle all of the dirty dishes at the end of your soiree. 
We recognize the intent to support specific types of businesses, and so where applicable have noted on site if the business is Canadian, a Small Business, BIPOC or Female Run.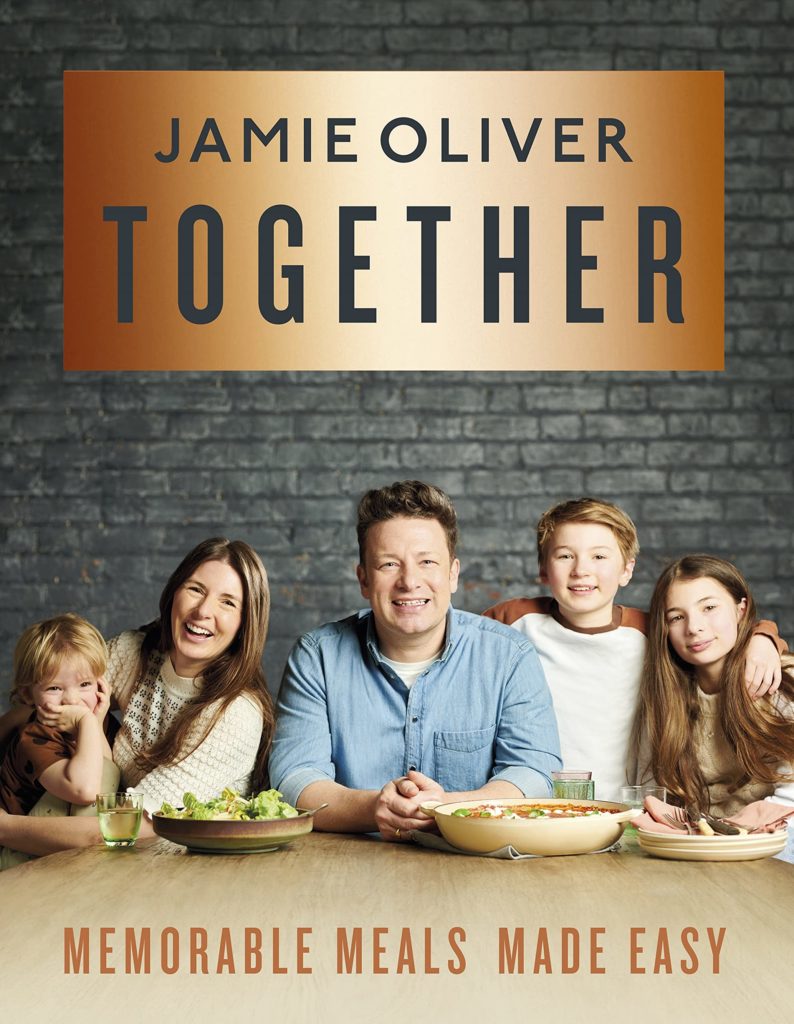 Being with our loved ones has never felt so important, and great food is the perfect excuse to get together. Each chapter features a meal, from seasonal feasts to curry nights, with a simple, achievable menu that can be mostly prepped ahead.
Jamie's aim – whether you're following the full meal or choosing just one of the 130 individual recipes – is to minimize your time in the kitchen so you can maximize the time you spend with your guests.
Jamie's Together also helps to take the stress out of cooking by arming you with tips, tricks, and hacks to stay organized and get ahead of the game.
Inspirational but practical, Together is about comfort, celebration, creating new memories, and, above all, sharing fantastic food.
This is about memorable meals, made easy. Let's dig in – together!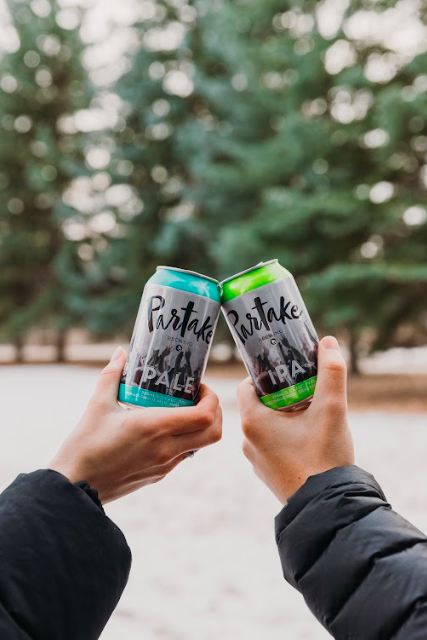 Partake is an award-winning, non-alcoholic beer, offering a healthier option for even the most discerning beer lover. Perfect to serve, enjoy or gift this holiday season, no matter how you choose to celebrate. Authentically brewed with all-natural ingredients to create exceptional flavour and taste and only 10-30 calories per can, Partake offers six delicious styles – Blonde, Pale, Peach Gose, IPA, Red and Stout as well as a limited edition Radler. Partake is the official beer of adulting – whether it's a chill night with friends, a post-workout drink or being called to parent duty, Partake makes being responsible refreshingly satisfying. 
You can find Partake at your local liquor store and grocery stores across Canada, or purchase online.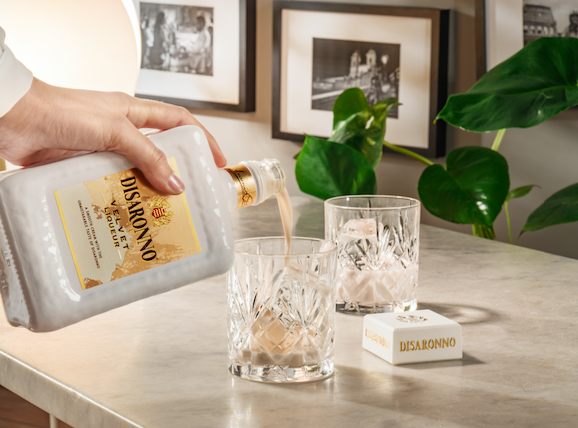 This holiday season, indulge in the opulence of Disaronno's first-ever cream liqueur! The all-new Disaronno Velvet is refreshingly smooth and creamy with the unmistakable taste of Disaronno.  Snow white over ice, this liquid luxury represents the Dolce Vita lifestyle with 500 years of tradition.  Gift your loved ones with Italian elegance that's complex and velvety on the palate with a long finish and seasonal aromas.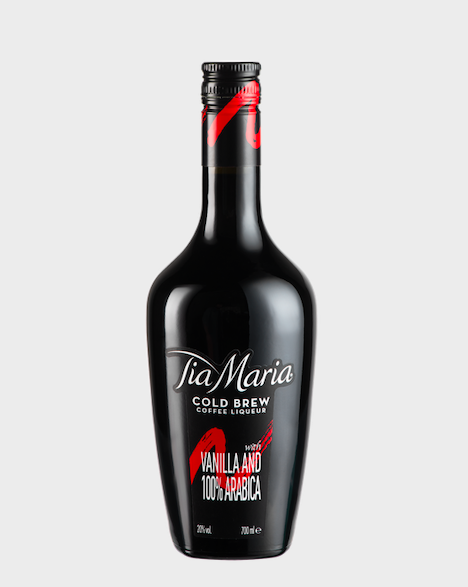 The next innovation for caffeination is sublimination, thanks to Tia Maria coff-tails (AKA, coffee cocktails!)  The Espresso martini has no equal when made with the legendary Tia Maria.  Its intense coffee aroma and premium taste comes from its cold brew extraction method using 100% Arabica coffee beans.  This combined with subtle notes of Madagascar Vanilla and strong Jamaican rum is why the coffee lover on your list will appreciate a bottle of Tia Maria.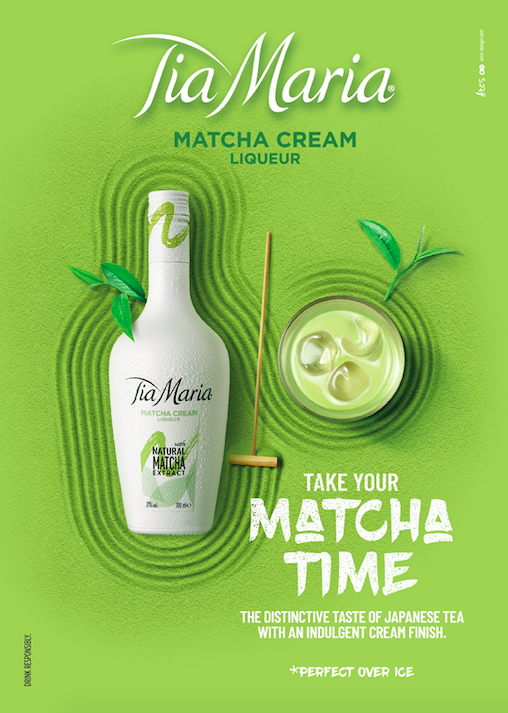 This holiday season, Tia Maria encourages you to take mindful moment with the world's only Matcha liqueur.  Tia Maria, the iconic coffee liqueur just launched a tea – a green tea!  Tia Maria Matcha is an indulgent creamy liqueur with the distinctive flavours and natural caffeine of Japanese green Matcha tea extract, providing a floral and refreshing twist with a smooth finish. Providing a subtle green pour, the new product has an ABV of 17%, providing contemporary consumers with a new mindful ritual and the perfect drink of choice for every occasion.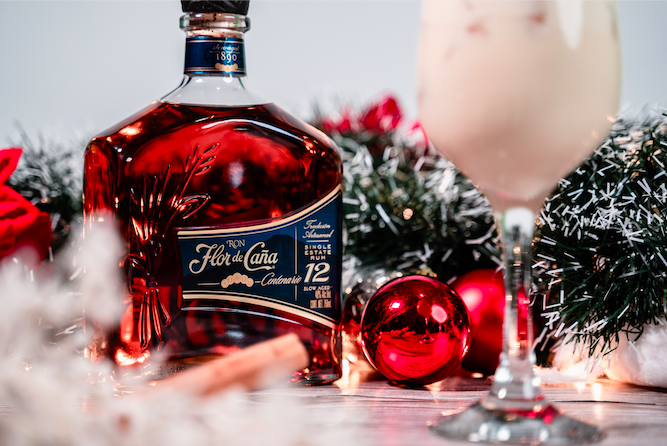 As the world's only carbon neutral and Fair Trade Certified spirit, Flor de Caña Rum is the ideal gift for eco-advocate on your list and anyone with distinguished taste.  Naturally aged at the base of an active volcano, this 12-year full bodied rum offers holiday notes of vanilla and baked apples along with aromas of toasted nuts, red fruits and honey. Exceptionally smooth and well-balanced, Flor de Caña is distilled with 100% renewable energy and is committed to planting 50,000 trees each year with their partner One Tree Planted.   
Cocktail: Play on the Old Fashioned called the Flor Fashioned.  Also ideal as a Flor Ginger with an orange wheel for garnish.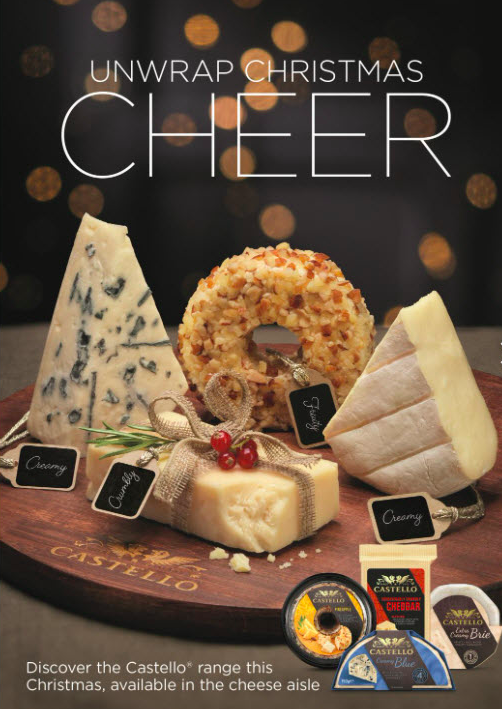 Canada's number one specialty cheese brand, Castello is showing Canadians how to wrap and unwrap the gift of cheese this holiday season with the help of lifestyle expert and TV personality Taylor Kaye.  Cheeseboards are one of the most commonly served 'dishes' during the holidays, so rather than spending hours at the mall trying to find the perfect gift, follow Taylor's lead and learn how to creatively give everyone's favourite food group – cheese.  And for those of you who need a little extra help making your cheeseboard a thing of art, Taylor and some of Canada's favourite foodies have put together a 'cheese by numbers' template to ensure flawless execution every time. 
Visit www.castellocheese.com to download your favourite cheeseboarding templates and watch step-by-step instructions on how to wrap and unwrap your favourite Castello cheese which includes: Tickler (mature cheddar), Brie, Danish Blue Cheese, Spiced Havarti, Pineapple Cream Cheese and more.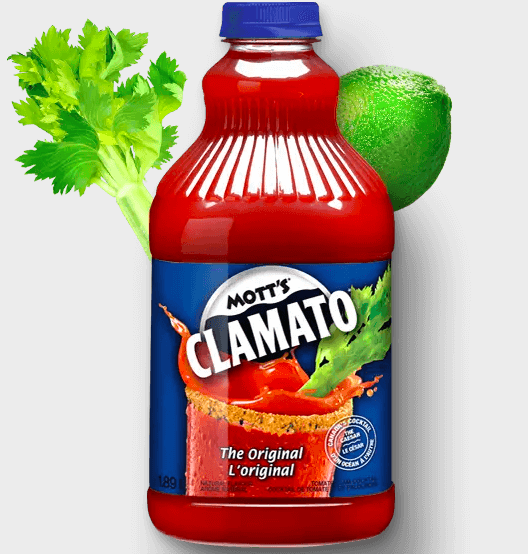 A good ole Canadian Christmas calls for a good ole Canadian cocktail – the Caesar. With more than 400M Mott's Clamato Caesars consumer last year alone, it's no wonder Parliament declared it Canada's official cocktail. Just trying ordering one outside Canada and expect to receive a strange look or a Caesar salad. If you're not sure how to serve one this holiday season, just follow the 1-2-3-4-5 rule as your base guide and you'll succeed every time.  
1 oz. vodka / 2 dashes of hot sauce / 3 grinds of salt and pepper / 4 dashes of Worcestershire sauce / 5 oz. Mott's Clamato™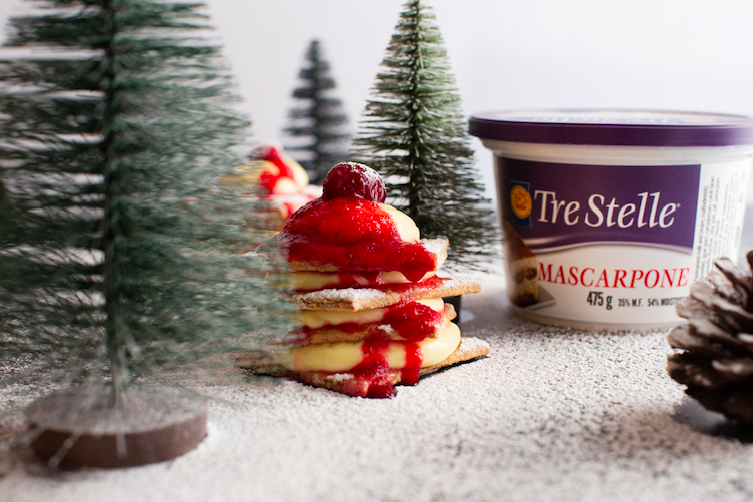 This holiday season, Canada's sweetheart Anna Olson created a three-course cheesy holiday feast featuring Canada's own Tre Stelle that will have everyone rethinking their turkeys and pie!   Made with 100% Canadian dairy Tre Stelle cheese offers something for everyone from bocconcini to ricotta, mozzarella, feta, mascarpone and more!
Here are Anna's holiday dishes designed to bring family and friends together over everyone's favourite ingredient, cheese!
Feliz Navi-Crab – This decadent appetizer is a warm, cheesy and spicy dip that features mascarpone for creaminess and mozzarella for melting. 
Gnoccin' Around the Christmas Tree: Making pasta is a great family activity and when it's made with ricotta, it's the ultimate cheesy family activity!  Sprinkle some feta on top and it's a winter wonderland of gnocchi with butternut squash and sage. 

O Cannoli Night: One bite of this heavenly dessert and you'll understand why Anna's Cannoli Cheesecake is a spiritual experience!  
For these recipes and more visit Tre Stelle's social media pages: @TreStelleCheese (note Anna's recipes will be live the first week of Dec.)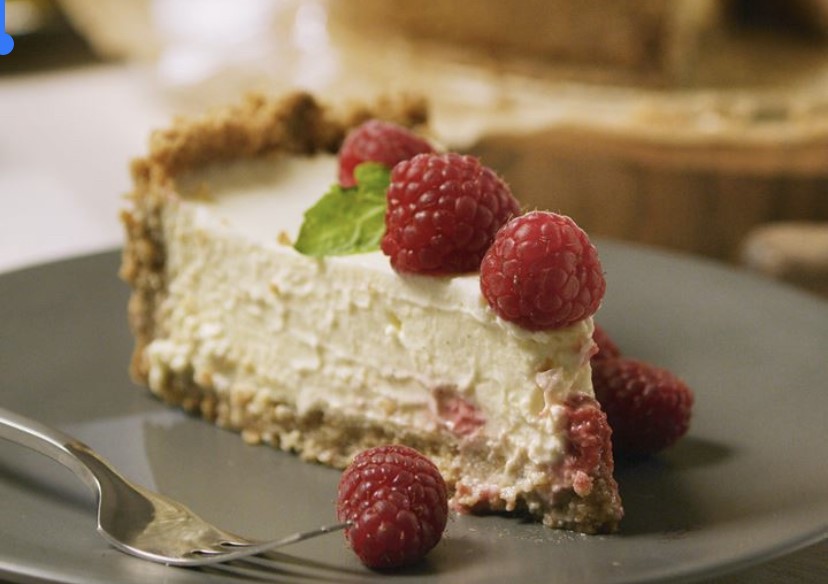 The holidays are here, which means cheesecake cheer!  This is why we're excited to introduce you to Arla Cream Cheese, your new secret weapon to cheesecake superiority.  Made with just four natural ingredients and without stabilizers or artificial ingredients typically used, Arla is not only the cleanest cream cheese, but it's the smoothest, creamiest and most mouth-wateringly delicious cream cheese you'll ever try.   You'll be able to see how fresh it is by the small layer of water on top when it's opened, proving it's all natural. And only Arla is produced in the same dairy where their fresh milk is collected.  Buy you be the judge.  Try it on its own or in your favourite cheesecake recipe. 
Arla is available in a variety of flavours including, Original, Lactose-free, Light, Herbs & Spices and more.  
Last modified: January 23, 2022