Last month STYLE Canada was invited to attend the Fogo Island event hosted at The Dog & Tiger in Toronto. It was a special evening celebrating the food and wine culture of Newfoundland, as we were served the highly anticipated set menu developed by the chefs at The Dog & Tiger and Fogo Island Fish.
Chef Thomas Salvo (The Dog & Tiger) and Chef Taylor McMeekin (Fogo Island Fish) joined together and offered a menu that they knew would impress their guests – and guess what, they were right! They combined an array of meals that not only showcased the types of fish available on Fogo Island, but delivered a story and message about the community behind the seafood as well. The five-course dining experience featured line-caught Fogo Island Cod, Maritime delicacies and was paired with wine from the award-winning Niagara winery, Rosewood Estates.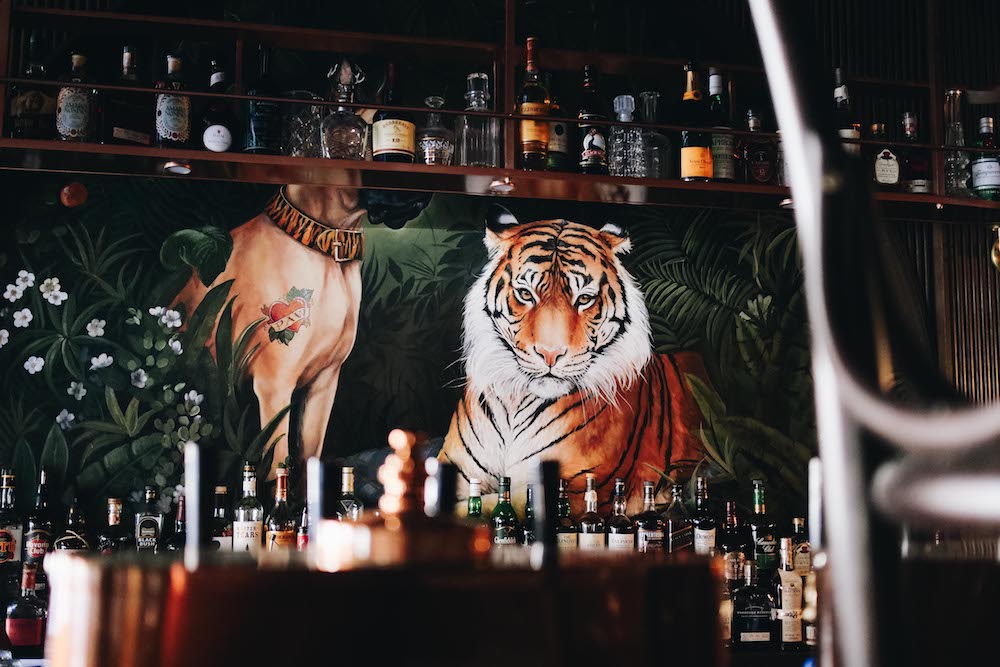 To give you a little background information, Fogo Island is a remote fishing community that has been an essential part of Newfoundland's history and culture for over 300 years, while Fogo Islanders are people of the sea who have made their living by fishing in the North Atlantic waters. If you have ever travelled to Fogo Island or are planning to, then you know that aside from the extensive hiking trails available, the number one tourist activity is eating seafood. And because the seafood is so fresh and unique from this region, many restaurants such as The Dog & Tiger (and others that are not local to Newfoundland), choose to import their selection of fish from the company: Fogo Island Fish.
Fogo Island Fish brings premium hand-lined cod and ethically harvested seafood to restaurants across Canada. The Dog & Tiger works directly with fishers on Fogo Island, Newfoundland, to ensure that they are sourcing their fish from a local and ethical means while also supporting a historic community and serving the best quality to their customers.
It's also great to hear that you are not only supporting local and historic communities when purchasing from this company, you are also supporting a future community as well because, 100% of the surpluses made at Fogo Island Fish helps to support the registered charity's ongoing community development initiatives on Fogo Island.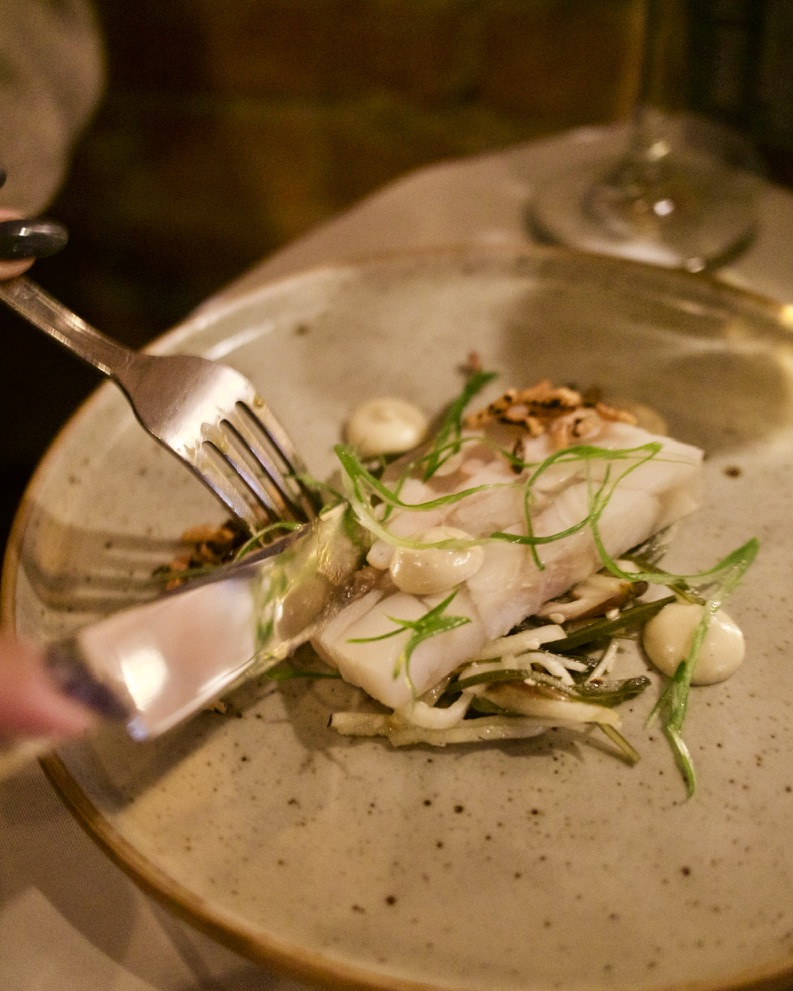 Having been to events with Fogo Island in the past we knew the creativity of the food would surpass our expectations. However, we hadn't yet had a chance to visit The Dog & Tiger. Although it is located on College street, it felt like we entered a scene from the movie The Holiday. The space — designed by Toronto-based studio MAED Collective — has everything you need for a cozy meal. Between the dining room fireplace, wall décor and exposed brick, the ambience was exactly what we needed on the cold winter night. Although this evening's dinner was a special event, typically The Dog & Tiger is a farm-to-table kitchen and bar known for their exceptional handcrafted-cocktails and seasonal dishes. They are known to source the best quality food and most ethically-sourced seafood on the market.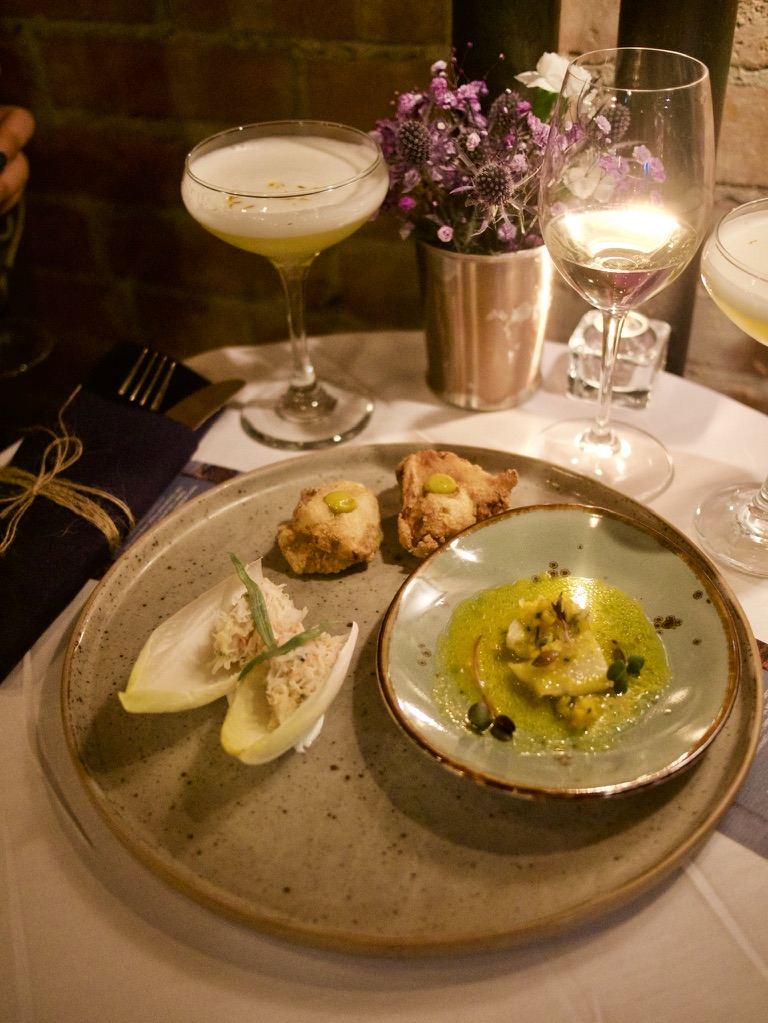 The menu was curated to include wines from the local Ontario Rosewood Estates, an award-winning boutique winery located on the Beamsville Bench.
The winery is family-owned and proud to produce 100% VQA Ontario wines and the first honey wine available in Niagara, Ontario. Rosewood Estates' focus is to produce honest low-intervention wine, innovative mead and local honey that reflects their unique and individual style in the Niagara Region. Needless to say we will be stopping by the estate to get some of our favourite bottles for this Holiday.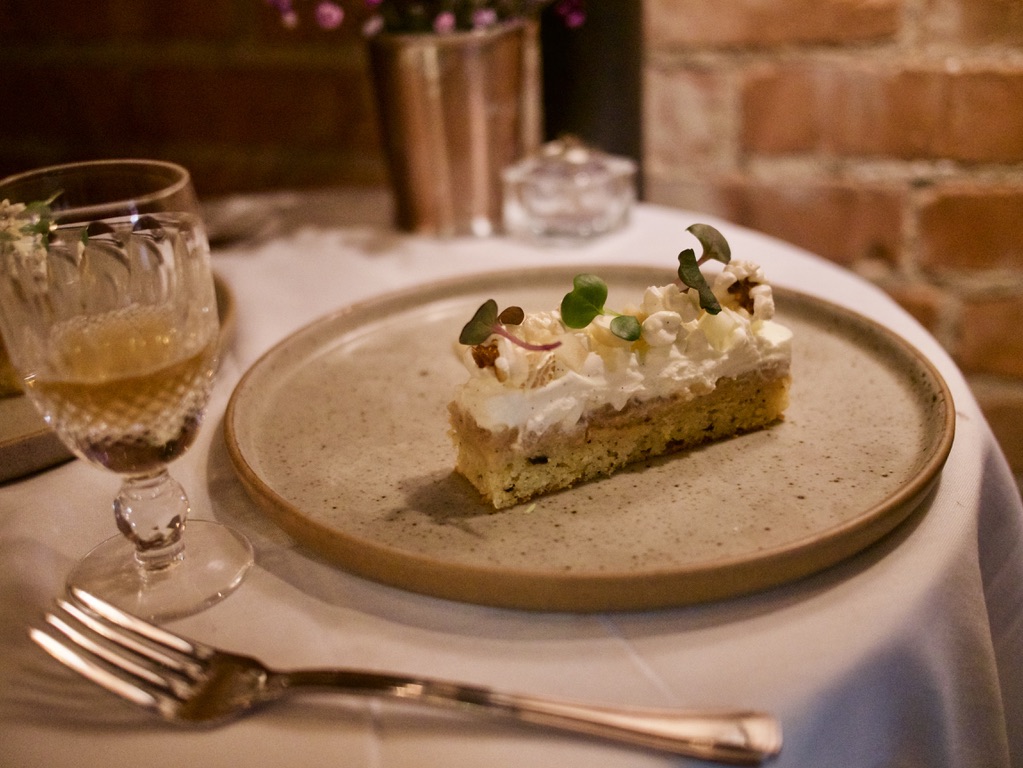 And last but not least, the dessert! Our good friend and pastry Chef Stef Scrivens ended the night with the most delicious dessert, decorated with popcorn on top!
Needless to say, all parties involved made it a night to remember and we will be back to The Dog & Tiger sooner than later to try their regularly scheduled programming.
Last modified: December 13, 2021