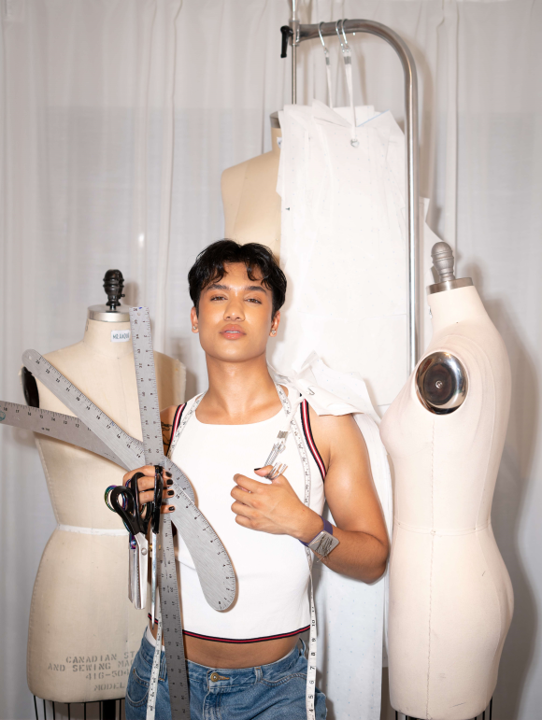 Toronto's longest running multi-arts fashion week, Fashion Art Toronto (FAT) has curated an incredible line-up for their Fall 2023 fashion week. Once again taking over 20,000 square feet of the industrial warehouse at Black Creek Assembly, it's going to be their biggest event yet. The fashion spectacle runs from Thursday, November 16th to Sunday, November 19th with runway shows and presentations from 50 designers, style-inspired art installations from Canadian artists, a Fashion & Beauty Retail Boutique and more. Tickets to Fashion Art Toronto are now available online. We are thrilled to once again be presenting the stories behind those involved in this seasons production through our Faces of FAT series. Next up, Mr. Haque.
Meet Mr. Haque, Fashion Designer
Name: MR.HAQUE
Website: mrhaque.ca
Social: @itsmrhaque
Showtime: Saturday, November 18th at 9pm
Tell us a bit about yourself.
I was born and raised in Toronto, my heritage lies in Bangladesh. I grew up in dance, theater and have always had such passion for productions, shows and costumes. My shows are a reflection of my life, whether directly or indirectly.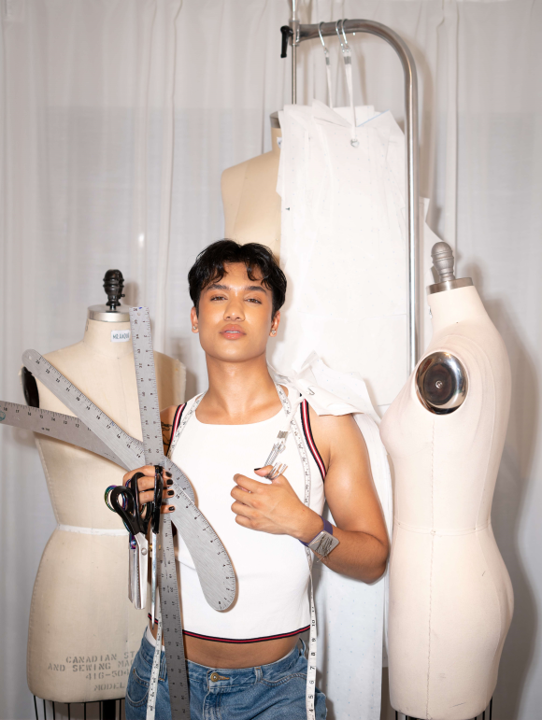 What inspires you?
Music and dance inspires me as it is an outlet for me to visualize concepts, especially 'AVARICE'. In dance I was intrigued by costumes which segued into fashion. Through the art of music and dance I was able to visualize how garments would flow and appear on the runway in conjunction with soundtracks. Dance and Fashion go hand-in-hand, like two echoes in one room.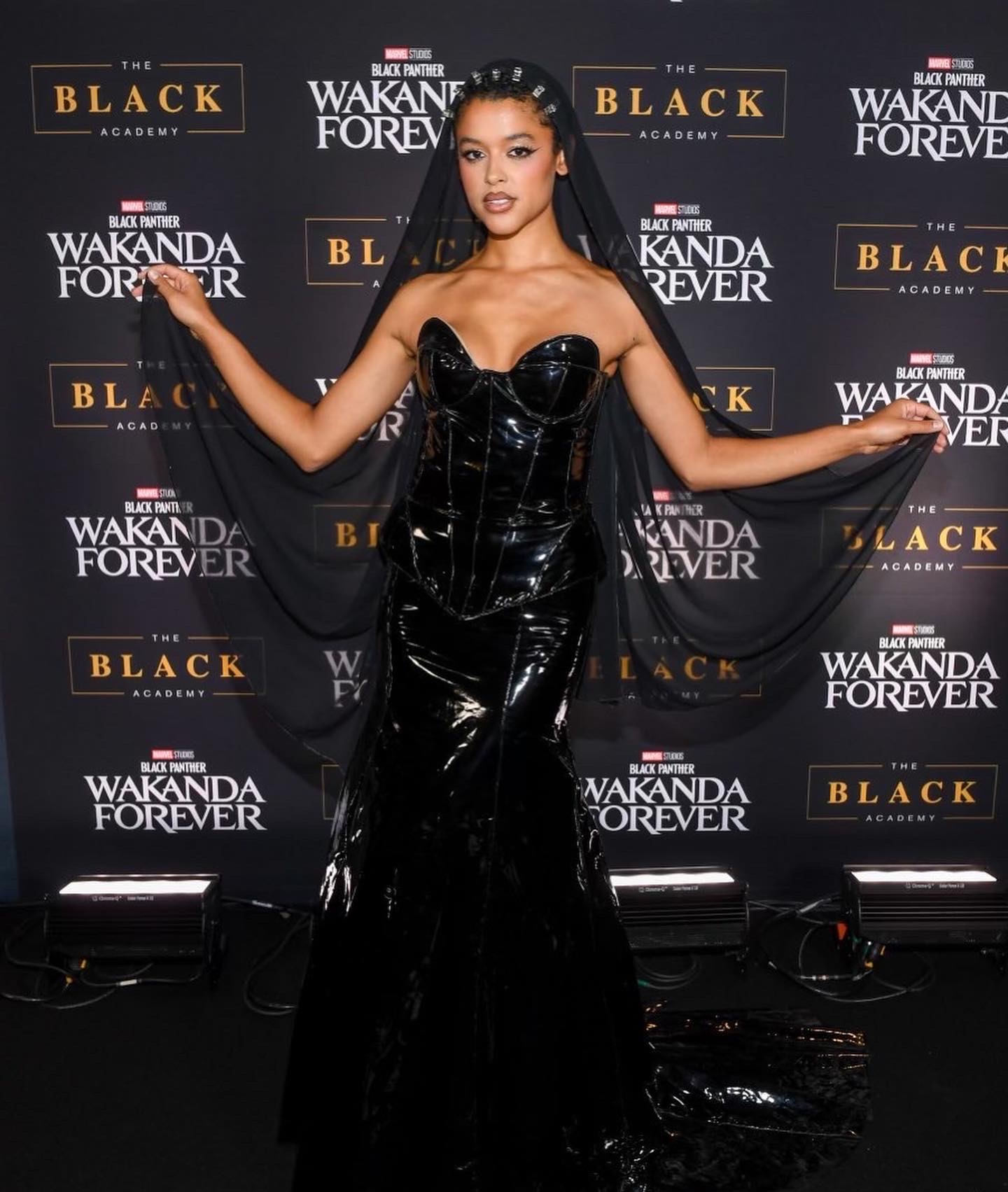 Tell us the story behind your brand/ art.
Born from the beauty of a woman, inspired by all women who have cocooned my artistry such as – but not limited to – school, daycare and dance teachers. The MR.HAQUE women are Powerful women who are confident, strong and intimidating. I always say the MR.HAQUE aesthetic is a villainess look, clothing can give you powers. Back in 2021, as a recent fashion graduate amid the pandemic, I was hungry for the world to see what I had to offer. My ambition is growing exponentially as I continue my career.
What's one piece of advice you would give someone starting out in your field?
Keep your head high and work. A designer must give in order to receive, as one will get nowhere without a fight. Perseverance is key. Surround yourself with the right people, like minded people, to flourish as an individual – personally and professionally.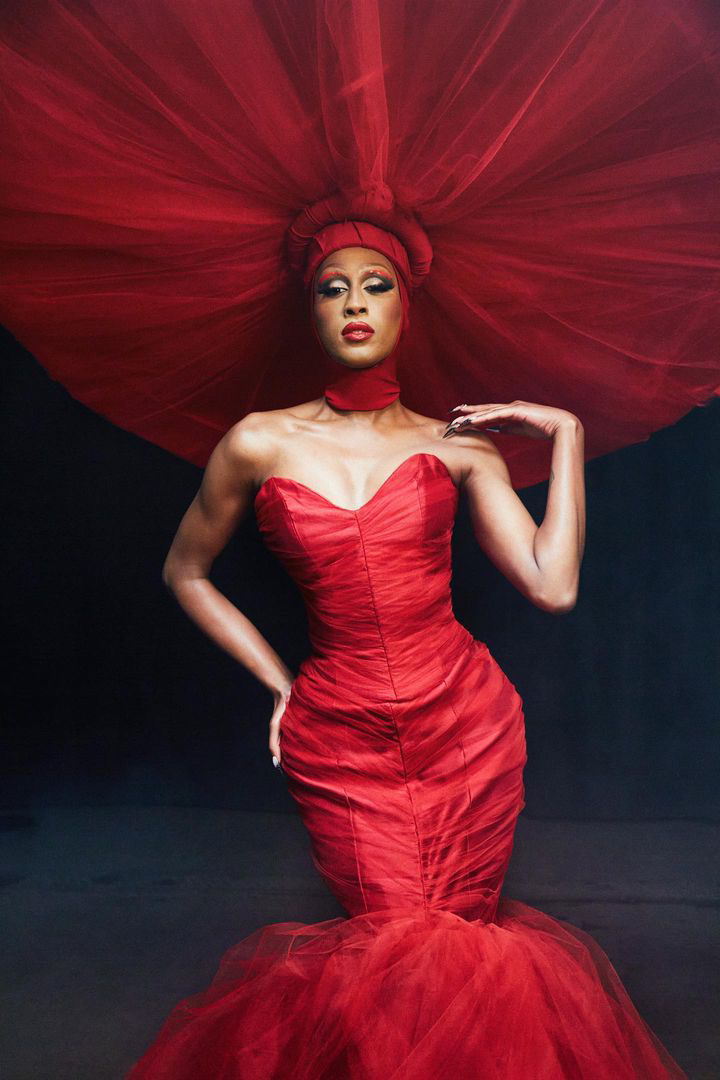 What do you love most about FAT?
I love the FAT community, and its positive influence on the Canadian fashion scene. I admire the abundance of support provided by all members of the team. I have had the privilege of getting to know Vanja Vasic, which is a relationship that I cherish. We created a gorgeous look together for the 2023 CAFA Awards. Vanja is a beautiful human and an impactful leader. I am grateful for the everlasting guidance and support.
What does 2024 hold for you?
My beautiful team, who I refer to as "THE HOUSE OF HAQUE", comprises powerful creatives from various mediums. We aim to build the label with the launch of our first ready to wear collection, AVARICE SS24. The runway debut of the new collection is on November 18 at 9PM, in collaboration with Fashion Art Toronto. We plan to continue shooting for the stars in 2024!
Read more about the Faces appearing at this years Fashion Art Toronto here.
Last modified: November 14, 2023