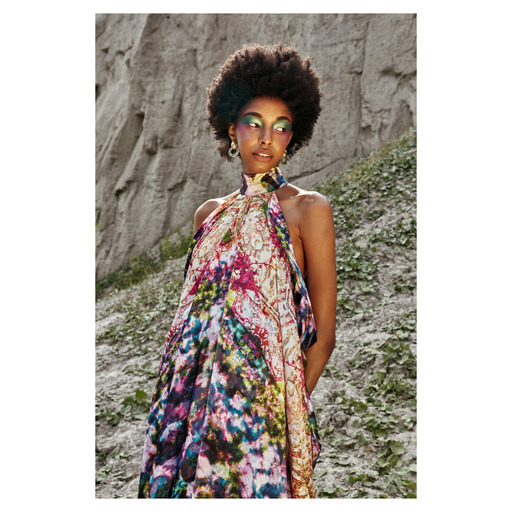 Toronto's longest running multi-arts fashion week, Fashion Art Toronto (FAT) has curated an incredible line-up for their Fall 2023 fashion week. Once again taking over 20,000 square feet of the industrial warehouse at Black Creek Assembly, it's going to be their biggest event yet. The fashion spectacle runs from Thursday, November 16th to Sunday, November 19th with runway shows and presentations from 50 designers, style-inspired art installations from Canadian artists, a Fashion & Beauty Retail Boutique and more. Tickets to Fashion Art Toronto are now available online. We are thrilled to once again be presenting the stories behind those involved in this seasons production through our Faces of FAT series. First up Madaleine Nelson.
Meet Madaleine Nelson, Designer of Madaleine Nelson
Name: Madaleine Nelson
Website: https://www.madaleinenelson.com
Instagram/ Social Handles: @madaleinenelson
Showtime: November 17th, 2023 at 6pm
Tell us a bit about yourself.
Growing up in rural Ontario I am a small town girl in a big fashion world. I am the founder and creator of MADALEINE NELSON, a brand that believes fashion is for everyBODY. I completed my BA in Fashion in 2019 from Solent University in Southampton England, but have settled back into the Canadian fashion scene. Notably, my S/S21 collection was featured virtually with Fashion Art Toronto and Vancouver Fashion Week. I was also chosen as a designer for the Cashmere Collection in 2022 for the theme 'Celestial Awakening'. When I'm not designing you can find me at the beach, horseback riding, or with my gal pals.
What inspires you?
The world around me- whether it be a flower, a cowboy, a song or even a feeling. I often find inspiration in my day to day life and have to grab a piece of paper and quickly jot it down. While designing I like my designs to flow naturally and allow them to be what they want to be, letting go of control and expectations. Sometimes the best ideas come to you when you're not focused on a particular outcome.
Tell us the story behind your brand.
I have wanted to be a fashion designer since I was a little tot. After graduating I finally took the leap, unsure of where it would take me and started my own brand. I want my brand to be fun, flirty and feminine with an emphasis on colour and print design. I released my first collection in 2021 and haven't looked back since.
What's one piece of advice you would give someone starting out in your field?
You have to be resilient, authentic and bring fun in everything you do. Even after breaking your sewing machine needle for the third time in a row, you sometimes just need to laugh at yourself.
What do you love most about FAT?
Everything! I love seeing everyone's creative vision come to life when the lights go down and the show begins. I love the dedication of the organizers and I am proud to be a part of Fashion Art Toronto.
What does 2024 hold for you?
More designing. More creating. More Madaleine Nelson.
Last modified: October 31, 2023