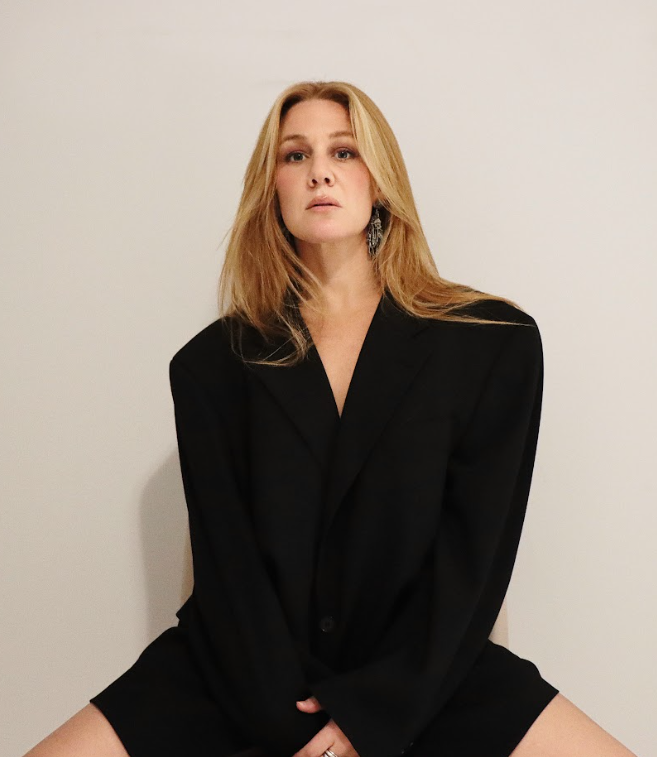 Toronto's longest running multi-arts fashion week, Fashion Art Toronto (FAT) has curated an incredible line-up for their Fall 2023 fashion week. Once again taking over 20,000 square feet of the industrial warehouse at Black Creek Assembly, it's going to be their biggest event yet. The fashion spectacle runs from Thursday, November 16th to Sunday, November 19th with runway shows and presentations from 50 designers, style-inspired art installations from Canadian artists, a Fashion & Beauty Retail Boutique and more. Tickets to Fashion Art Toronto are now available online. We are thrilled to once again be presenting the stories behind those involved in this seasons production through our Faces of FAT series. Next up we have Hayley Paone of SUR MOI.
Meet Hayley Paone, Fragrance and Fashion Designer of SUR MOI 
Name: Hayley Paone Fragrance and Fashion Designer and Brand Owner/founder of SUR MOI
Website: www.saysurmoi.com
Instagram/ Social Handles: Personal @hayleypaone, Brand @saysurmoi
SUR MOI will be a part of the Retail POP UP portion of FAT
Tell us a bit about yourself.
First and foremost I would best describe myself as an all encompassing artist. I'm the Founder, Fragrance and Fashion Designer of my Brand SUR MOI.
With a heavy background in dance through movement is where I discovered my obsession for creative direction, fashion, styling ,photography and my new muse perfumery, little did I know one day all of these skills would help me construct my brand today. Similar to dance I found a new way of storytelling and choreographing memories, experiences and feelings by transferring these emotions and formulating them into fragrances and further transitioning them into what will be my designs to come.
I am the maker and nose behind it all, fragrance and fashion have always been an essential part of my life and a vessel in which I have been utilizing to create from in all of my previous work far before my brand was born.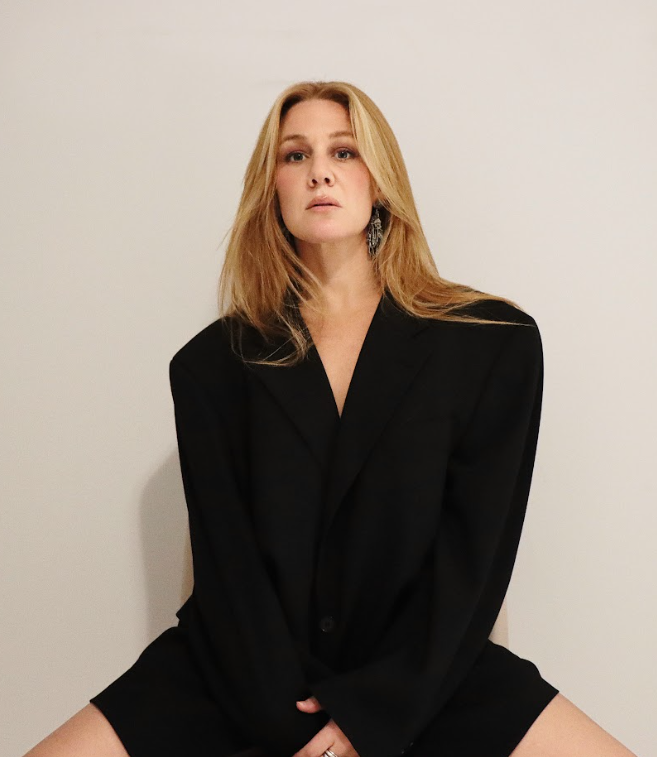 What inspires you?
I've always been driven and inspired by music. I guess you could say I'm obsessed with music. It initiates almost all of my ideas and concepts and the overall vibe for anything I create. Human behaviour in general inspires me. I love complexity and feeling deeply so it's always something that I use to build out my brand and music is always a part of my process. My first Collection "The Hym Collection was inspired by a Crush, a Lust and for me what was a Love. My New Collection "In My Feels" was inspired by the emotions we all feel and how all of us navigate them.
Tell us the story behind your brand.
I developed my brand with the intention to encourage wearers to layer and create their own personalized scent. I'm an indie brand using universally familiar notes but formulating them and pairing them in such a way that they are more abstract and interesting.  Perfume is powerful and transformative and my hope is for everyone to feel this way when wearing the fragrances.
Sur Moi is more than fragrance; it's a feeling, a story or a concept that is relatable and relative to  what we as humans are experiencing in life. Every fragrance is essentially a character and a persona. How do you want to feel and what you want to experience when dropping our collection on your skin? People will come and go but the essence of them remains on me.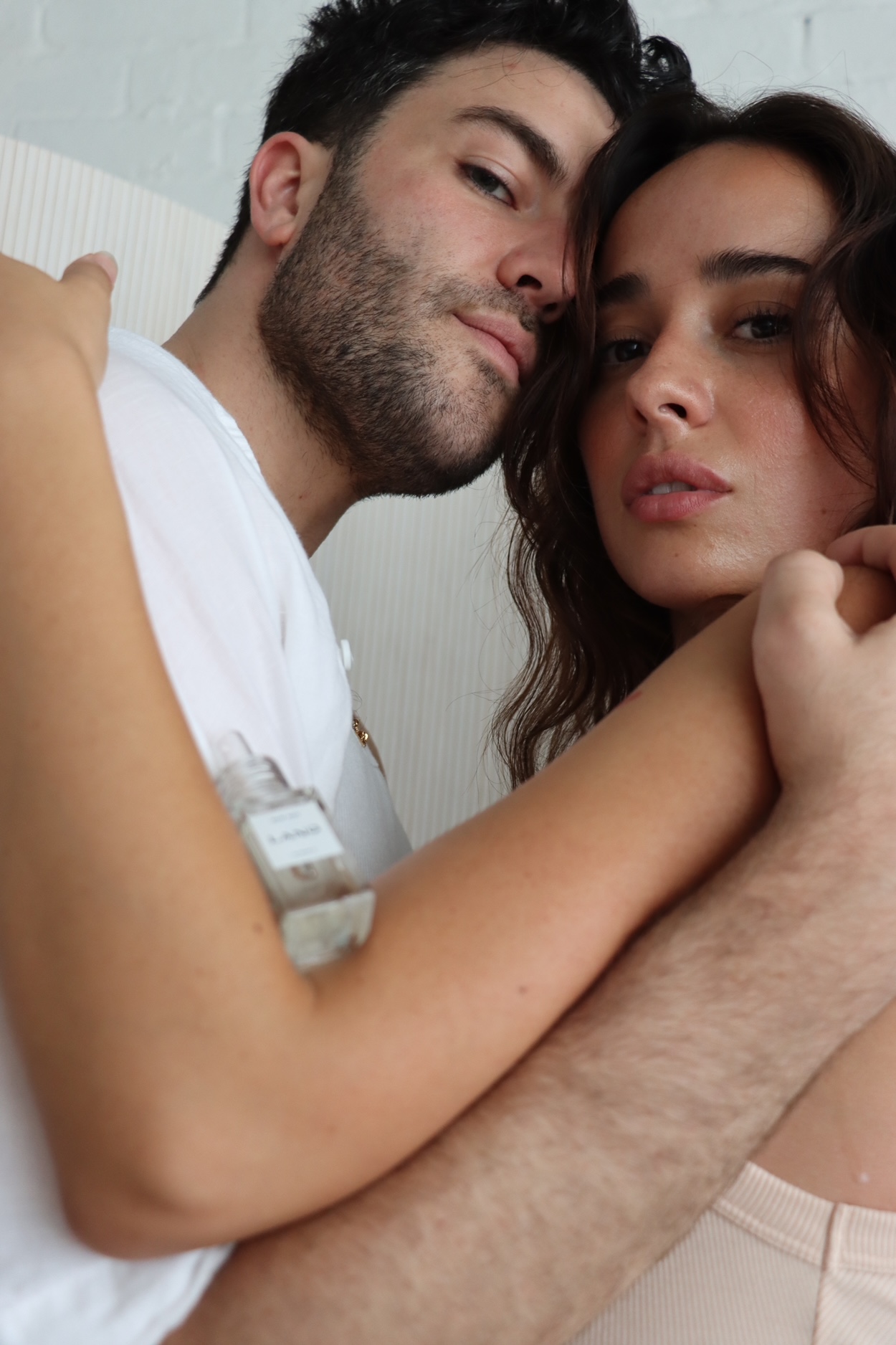 What's one piece of advice you would give someone starting out in your field?
This is more general to anything you do but I would say never ask for advice or for validation from someone who isn't where you want to be whether it be in your career or in your personal life …I use to seek constant validation from others hoping they would give me the answer or opinion I wanted or thought I needed to hear and I'd end up feeling more confused about my path and less confident in my self when truly the answer was within.
Don't overthink your vision to the point you don't do anything about it. This life is about taking action. If you want something you need to take the first move for it to pick up momentum. You have to put your art into the world even if you are unsure how people will feel about it.
What do you love most about FAT?
I love that it provides a platform for creative voices to be heard and seen in a way that you always leave feeling inspired. There is so much talent in Toronto and to have everyone come together is such a vibe. It's a place for self discovery and to connect and discover what others are creating in the city.
What does 2024 hold for you?
As an extension of my perfume oils I've been working on developing an eau de parfum and I'm most excited for the capsule of clothing I've been designing and working on. The launch to be continued….I'm really taking my time with this and I'm in no rush just enjoying the process.
Last modified: November 2, 2023