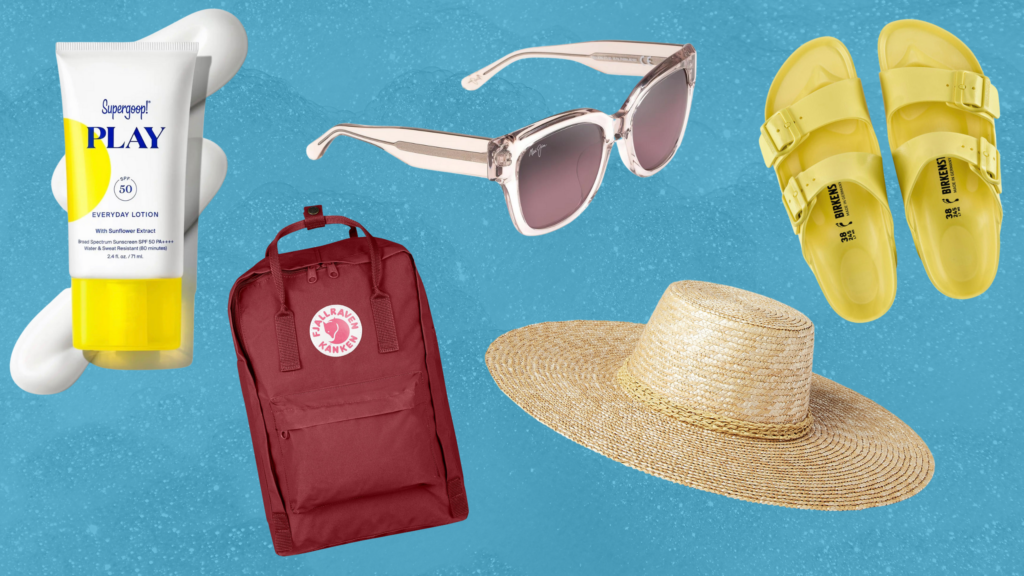 This month's editorial theme is 'The Great Escape' which focuses on travelling and various forms of getaways: from the beach to camping- we have you covered.
Our Editorial Coordinator, Alyssa Harilall put together a list of items that she can't travel without!
Scroll below and grab a few items to pack on your next great escape!
Tap or click here for more STYLE Editor's Picks!
"I have long been on the hunt for the perfect sunscreen that doesn't break me out, cause oiliness or leave a white-cast behind- and I am happy to share with you, that this sunscreen is the one we've all been searching for. It's great for sensitive skin and feels like I'm wearing my regular, daily moisturizer and it doesn't have a chemical smell, which I appreciate."
"This backpack is my travel go-to. It holds all of my essentials and isn't flimsy like other bags that I have purchased before. It comes in a variety of colours and has a few size options too, so you can grab the bag suited for your needs. This bag is so versatile that I found myself using it outside of travel purposes- so it really is worth every penny. A bonus is when I am not using it, it collapses for easy, lightweight packing."
"These water-friendly Birkenstocks are the perfect vacation accessory! You can rock them by the pool, the beach, or even hiking by a beautiful waterfall. They offer the original Birkenstock's style with the benefit of being able to get them wet- which any Birkenstock's owner knows is a major issue- can't get the cork wet! They come in a wide range of fun to neutral colours, perfect for everyone."
"These sunglasses are my new favourite pair of summer eyewear! They are durable, great quality and provides Maui Jim's exclusive 'PolarizedPlus2 Lens Technology' which makes me feel a lot better, knowing that my eyes are extra protected from harmful UV rays. Plus, they're pink – how cute?!"
"If there's one item that you need when travelling- it's a hat. Personally, I can't travel without a hat especially when I am going to a beach destination. This sun hat is super cute, sturdy and provides a substantial amount of sun protection, so I don't have to worry about my shoulders burning while relaxing!"
Last modified: August 12, 2021