This is #DishingIt – where we give you the inside scoop on what's new and downright finger lickin' good in Canada's culinary scene. As tricky as it can be to achieve, we like to believe that maintaining a healthy lifestyle and diet is all about balance. And though we like to top you up with tips and tricks that'll help you achieve optimal wellness, we love sharing about one of our favourite hobbies: eating all the things. If you like trying different cuisines and discovering the next best hole in the wall as well as gourmet meals, then let's get to talkin'. Oh, and make sure to dish your dining suggestions right back to us in the comments.
Last week, the STYLE team had the incredible opportunity to visit Bar Sybanne, a contemporary Mediterranean bar and restaurant in the heart of Toronto's Ossington village. Filled with amazing handcrafted drinks, shareable plates and unique flavours derived from all over the Mediterranean, Bar Sybanne creates an experience that is both filled with delicious meals and a sense of hospitality that will make you want to come back for more.
When making our reservations, we were able to pick and choose where we preferred to be seated thanks to the virtual dining room provided by Tablz. This feature was unique and unlike any previous bookings we have experienced before, it gave us the choice to scan the room and pre-plan our whole night which definitely added to our overall dining experience because, where you sit can alter the vibe and atmosphere of your entire visit in addition to your meals and service.
At Bar Sybanne, the service is an experience on its own. The team on site is educated and extremely knowledgeable on the service industry and the restaurant itself, they aren't there to simply serve the meals – they add and create a form of hospitality and vibe that is unlike any other. The service here has positively impacted our dining experience and made us feel welcomed and more comfortable in what we were ordering throughout the night. Bar Sybanne believes in fair wages for their staff (in addition to tips) because this team has dedicated their careers to the service industry and should be compensated for such accordingly. A movement that we can get behind and one that we hope to see in more restaurants across the city.
The Vibe:
As soon as we walked up to the restaurant doors, we were greeted with neon lights that instantly set the mood for the rest of the night. Inside, everyone was friendly and knowledgeable which made our visit ten times more enjoyable. The décor was modern yet still held a classic Mediterranean vibe to it with multiple unique throw pillows, one of a kind light fixtures and plates that were each eccentric and derived from different sets which made the restaurant feel more personal and as if each plate held its own unique story to it.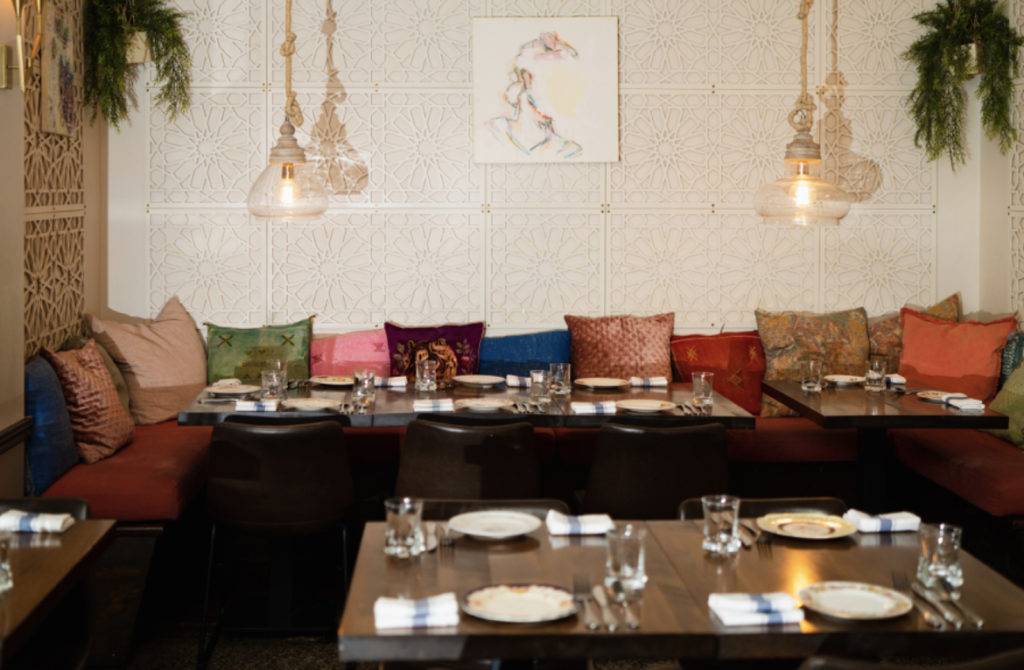 The Service:
Nothing makes a restaurant's experience more perfect than adding exceptional service to the list, and Bar Sybanne did exactly that. The service was amazing and everyone was so kind and knowledgeable about the menu, we had zero doubts when deciding what to order because we automatically trusted the opinions of our servers and let me tell you – we absolutely loved everything that we ate and drank the entire night.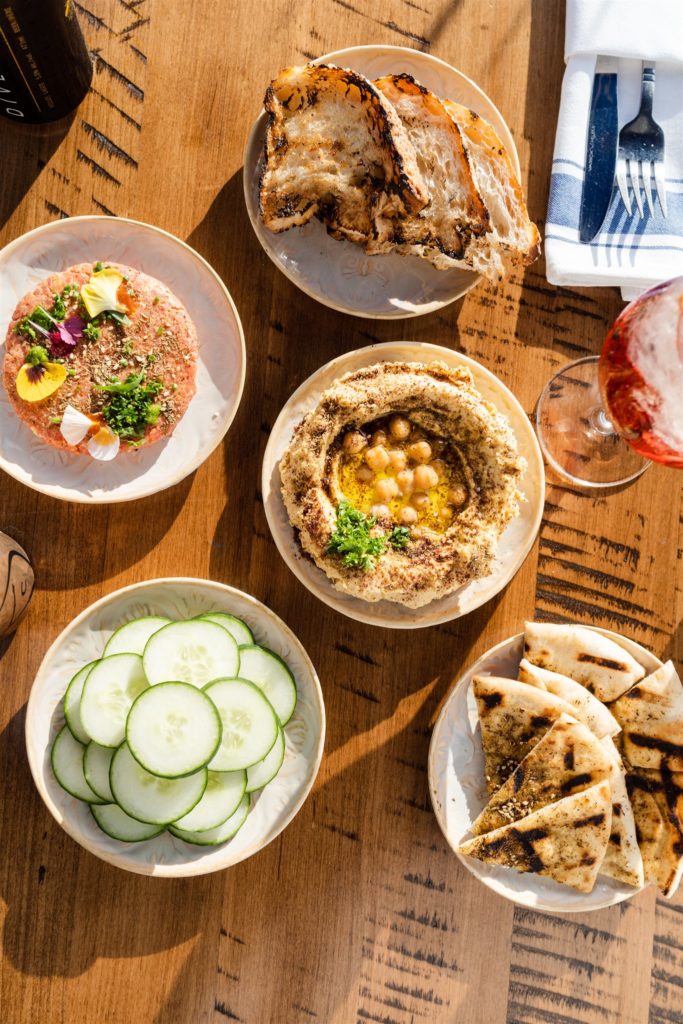 The Food:
When we arrived at Bar Sybanne, we were hungry and ready to eat! Every single dish that was brought out to our table exceeded any expectations that we had going in, there was not one item we tried that didn't make us go, "this is amazing!" Our favourites would have to be the 'Fried Brussel Leaves' or the 'Burgundy Truffle Cacio E Pepe' which was beautifully presented and served with freshly shaved truffles right at our table!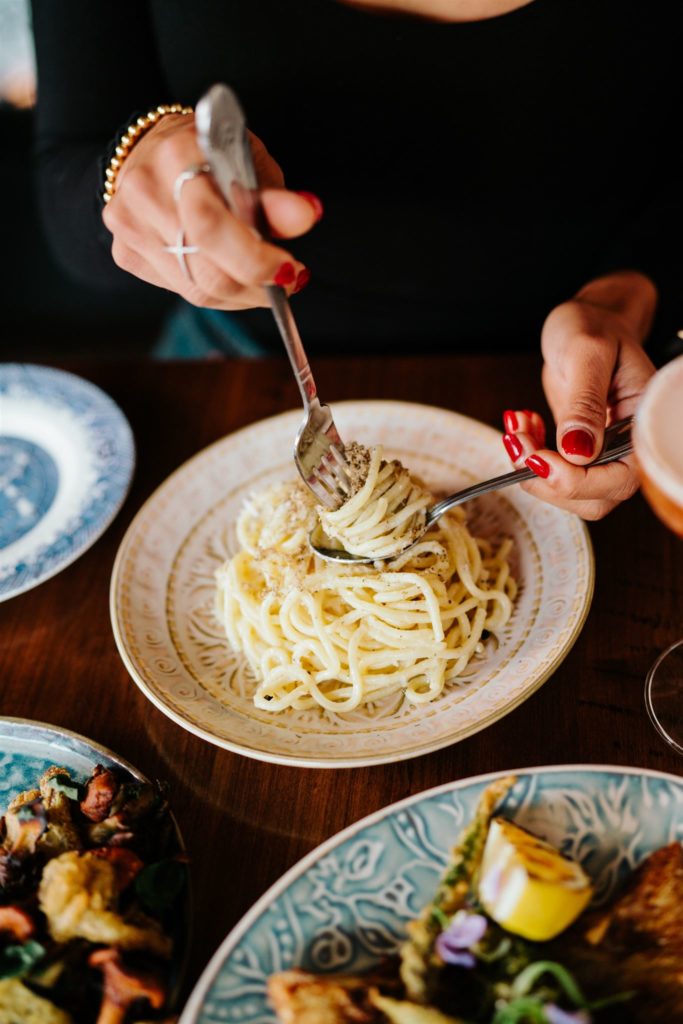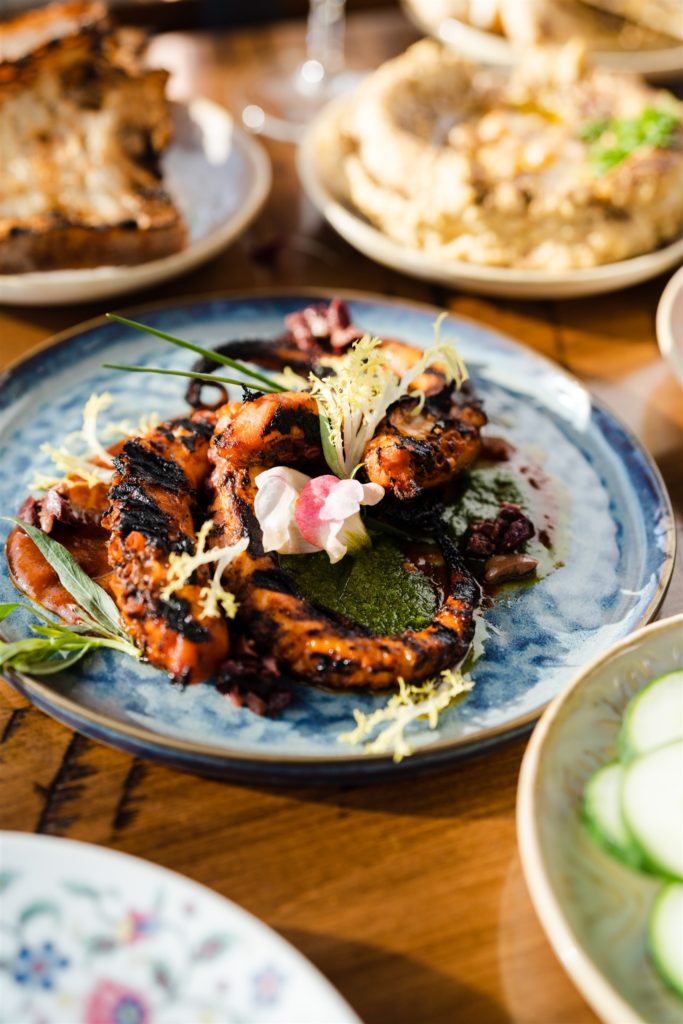 The Drinks:
Although every drink on the menu sounded delicious, we opted to try the 'Refrescant' and 'The Sybanne' – both of which are handcrafted and made at the bar right beside our table. The drinks weren't just delicious, they looked amazing and were presented in ways that you don't see at very many restaurants anymore. The effort and passion that went into creating these drinks made the experience of trying them more enjoyable. There are definitely more drinks on the menu that we will have to come back and try soon!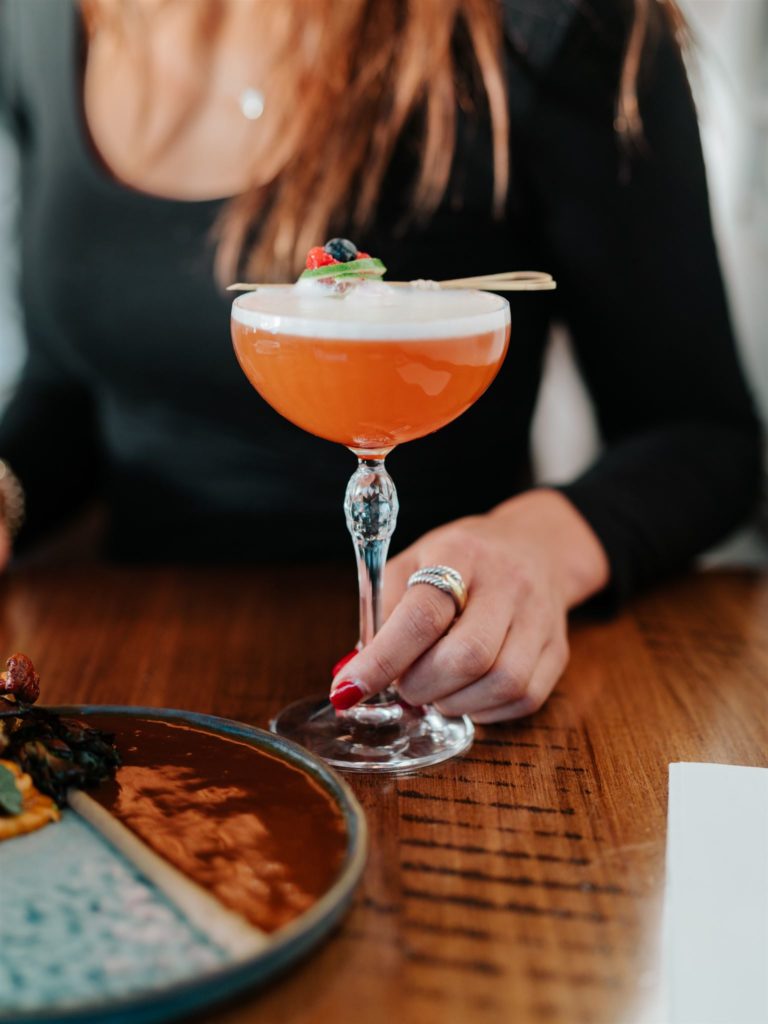 Last modified: November 30, 2021