This is #DishingIt – where we give you the inside scoop on what's new and downright finger lickin' good in on the culinary scene. As tricky as it can be to achieve, we like to believe that maintaining a healthy lifestyle and diet is all about balance. And though we like to top you up with tips and tricks that'll help you achieve optimal wellness, we love sharing about one of our favourite hobbies: eating all the things. If you like trying different cuisines and discovering the next best hole in the wall as well as gourmet meal, than let's get to talkin'. Oh, and make sure to dish your dining suggestions right back to us in the comments. This edition is about Azhar Toronto.
Last month we checked out Azhar Toronto, located on our favourite restaurant street in Toronto, Ossington Avenue. Having heard about their hand-made and fire-cooked meals before, we were thrilled to be able to try it out for ourselves. Azhar is known to bring together the taste of old world cuisine with a twist of modern day style.
With the restaurant opening a couple months pre-pandemic, we hadn't been before .. needless to say, we left with plans to come back the following week. IT WAS THAT GOOD!
The Vibe:
Azhar kitchen and bar has quickly become a neighbourhood favourite. With its soulful, Eastern Mediterranean and Middle Eastern- inspired food and from celebrated Toronto restaurant leader, Janet Zuccarini (Gusto 54 Restaurant Group).
From the moment we stepped inside, the vibe is open, cozy and welcoming. Naturally there is a Mediterranean aesthetic from the decorative tile, to the nautical navy and white colour palette. And we are a sucker for mixed mediums of fabric, leather, wood, marble etc.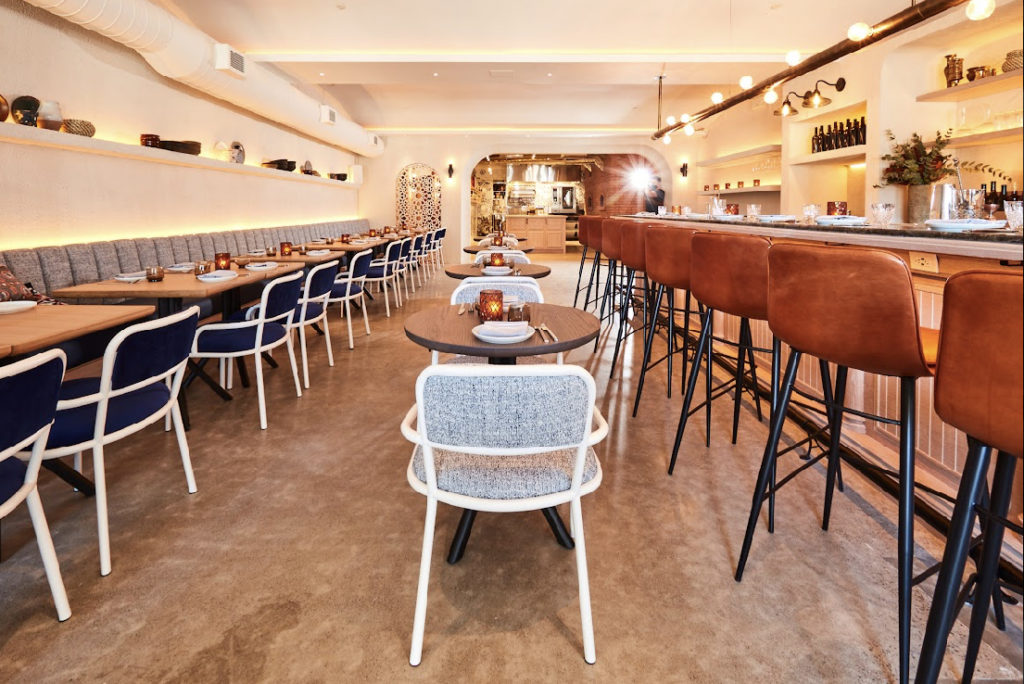 The Service:
We eat at a lot of restaurants and it's not always the case that the staff is passionate. Azhar doesn't have that issue. These people care and are passionate about good food, good drinks and good experiences. It was obvious that we were in for a dining experience to remember weeks from now.
The staff was helpful and made solid food and drink recommendations (read below for my shortened research time!) Also bonus points for their fun attitude and quick wit. Made us remember why we love eating out so much.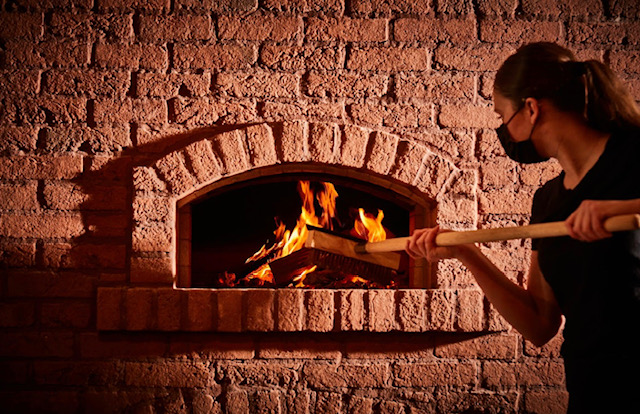 The Food:
Typically when I visit a restaurant I spend a good thirty minutes reviewing the menu, Instagram photos and Yelp reviews as though I am studying for a final exam. I like to avoid food envy. The week we dined at Azhar however, things were a bit crazy so my usually thirty minutes was cut down to ten. I basically went in blind, and for the first time in a long time took the opinions of others. Spoiler Alert: Everything is AMAZING. After trying essentially their entire menu I can say with complete confidence, you can't go wrong here.
During the height of the pandemic, Azhar opened as a marketplace known for their various breads: Barbari, Potato Buns and Pitas. I had them all, and they were all my favourite. A good portion of their menu is cooked in their wood fire oven, some of the highlights here included the Oven Roasted Cauliflower, Whole Fish Roasted and Brussel Sprouts. Also notable mention to the Crudo!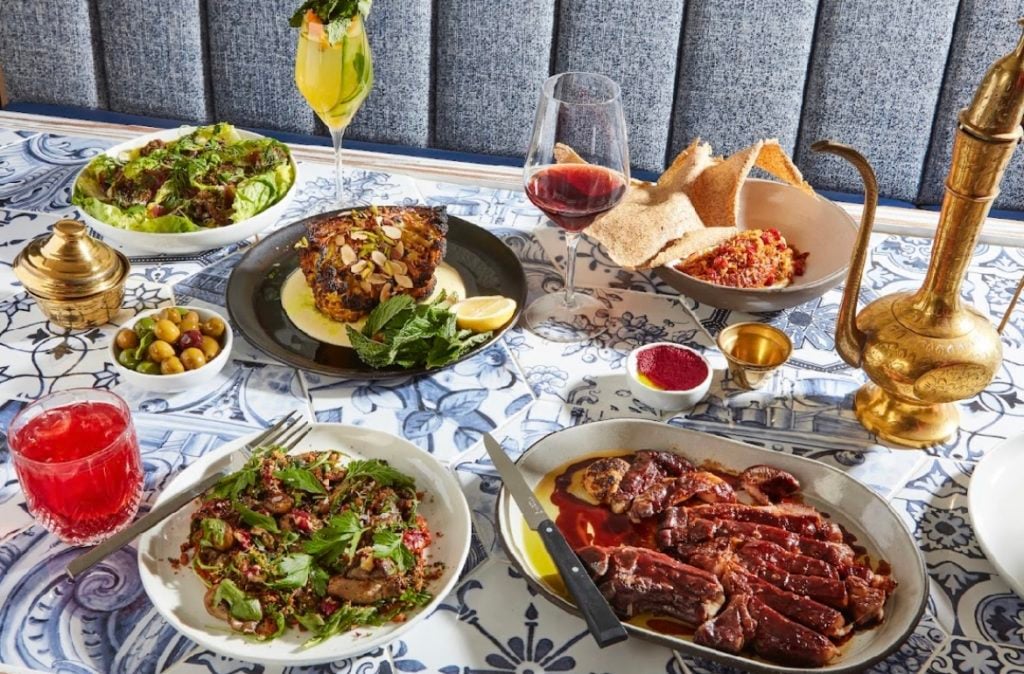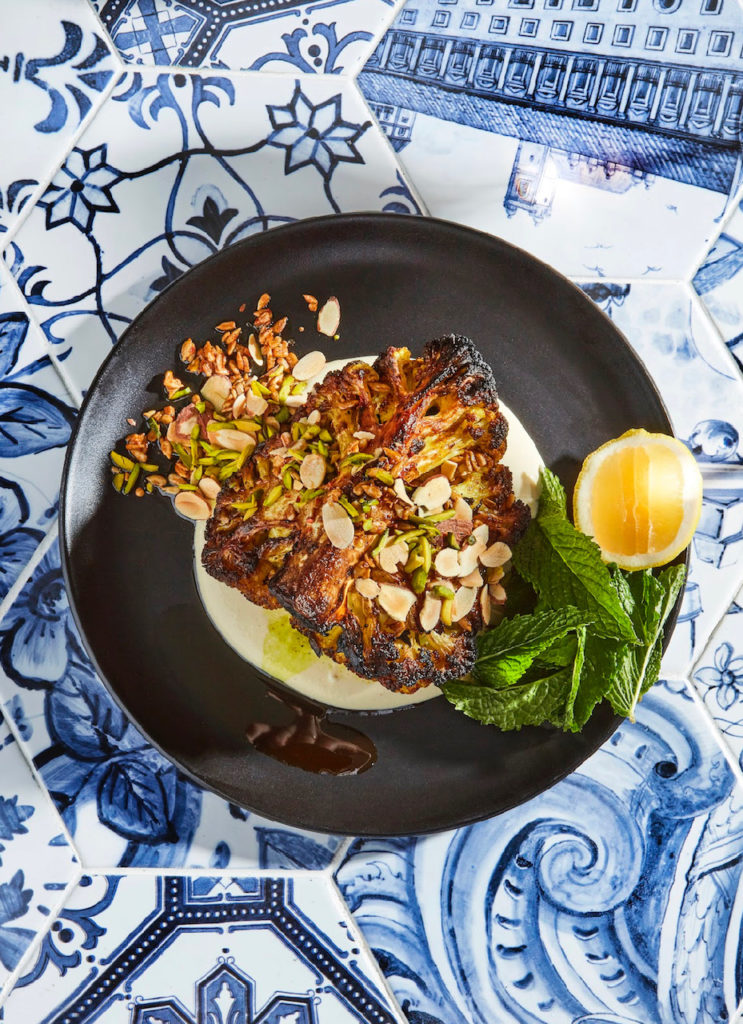 The Drinks:
These people know their alcohol .. and not just cocktails (although the Garden Smash is perfection). From aperitifs to digestifs and all the wine recommendations in-between, we were not disappointed. Stand outs for us were the 2020 Organized Crime, Pinot Gris (from the local winery in Beamsville, Ontario) and the closer, Afiyet Olsun. I am not typically one to go for a digestivo unless in Europe, but this was Azhar's house blend and it was special.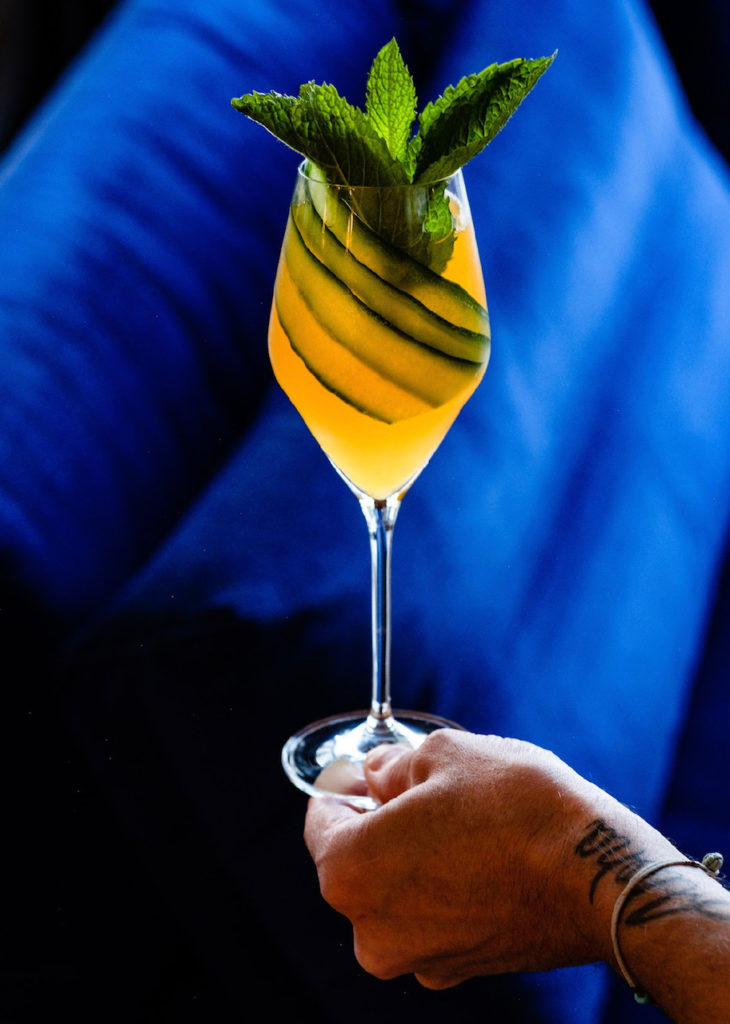 The Verdict:
This is at the top of our list once we get back to the city post holiday vacation!
Last modified: October 17, 2022