Source: Vancouver Fashion Week Website
Vancouver Fashion Week Spring/Summer 2023 is coming this October, undoubtedly one of our favourite ones. We are also excited to present some fantastic Designers to Watch at Vancouver Fashion Week. Please keep reading and discover them below.
Shivajothi
Source: Vancouver Fashion Week
Shivajothi is a Sri Lankan Canadian designer. First, her designs are a gender inclusive and neutral; they are also made of quality fabrics and excellent details. Her initiative is to create clothes that can last years with her original, timeless and longevity design.⁠
Lé Lésel
Source: Lé Lesél Website
Lé Lesél is a whole art concept bridging the worlds of painting, fashion and creativity. The founder is Lesél, a fashion designer, entrepreneur, visual artist and video editor. Her brand is inspired by bringing out the beauty in every person, excite the mind, and love yourself.
Maria Correa
Source: Koby Photography | Fashion & Lifestyle Photography | Vancouver, BC
María Correa is a fashion designer and painter artist living in Vancouver, born and raised in Mexico City and naturalized Canadian. She is presenting her new collection Dubai-Abu Dhabi, with unique designs, mixing all colours, fabrics and textures and expressing some of the emotions and strength that Emiratis transmit.
Molly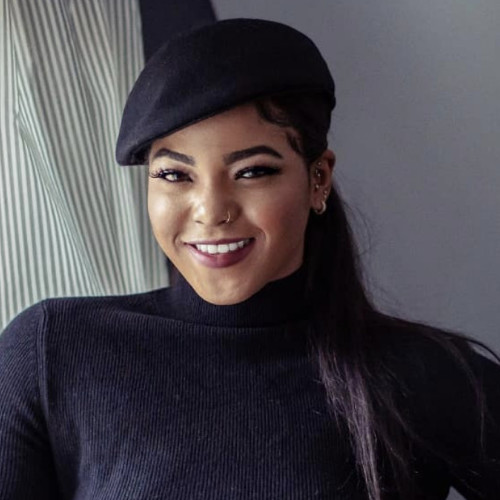 Source: Wonu A. – Footwear Designer – Branded by Molly Inc. | LinkedIn
MOLLY is a brand that reflects the designer's journey to self-love. It was established in 2018 by Wonu Adeshina, a motivated and enthusiast footwear and fashion lover. Obviously, she had always had talent and an eye for style, so she created this innovative and eccentric footwear brand in combination with her life experiences.
⁠Kome Clothing by Kjaer
Source: KOME CLothing – Out of Hand Modern Market
Kjaer is a Canadian businesswoman and an artist, now focusing her career on creating Slow Fashion with timeless, quality and unique pieces for each of her clients. In Addition, she intends to create flattering clothes that could fit every size woman and make them feel Fabulous every day.
Last modified: October 17, 2022