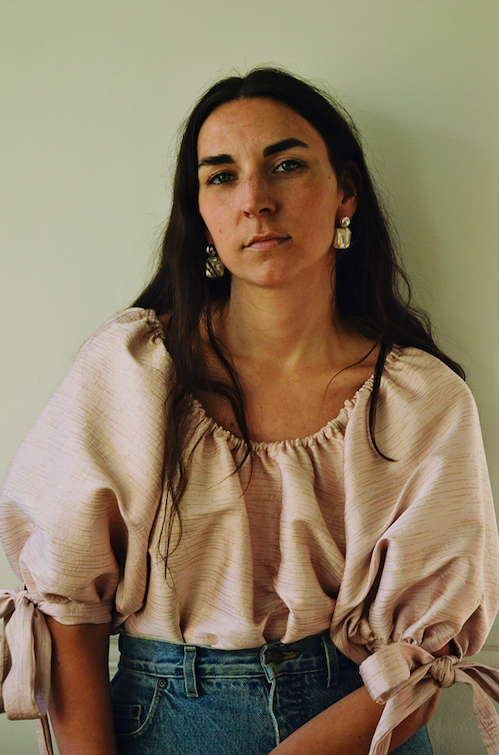 Canadian fashion
darling,
Eliza Faulkner
recently released her new collection, 'Toile de Joy' and is bringing joy into our closets with these beautiful designs. We sat down with Eliza to hear about her process in creating such bold feminine designs. From a small capsule collection in 2012, this ready-to-wear brand is forever known for their whimsical pieces. Delicately designed, cut, and sewn in Montréal, great intention is always placed on designing ethical, and sustainable garmets. Learn all about Eliza's process below.
Tell us about this collection:
I was inspired by Sofia Coppola's film, Marie Antoinette, and in particular the images of Kirsten Dunst behind-the-scenes while she made the movie at Versailles. I love the juxtaposition of her smoking and hanging out with her costars in full 18th century regalia. I first saw the film while I was a student at Central St Martin's in the mid Aughties and it's stayed in my mind ever since. I did my final degree collection inspired by it too, but it was horrible and so this is kind of me re-making that collection….trying to redeem myself!
Where do you find yourself often looking for inspiration?
I'm always creativing narratives in my mind about the woman I'm dressing, or the 'muse'. I'm inspired by my customers and how they style my pieces but also by characters in novels and fairy-tales.  I'm always thinking of slightly wild and feral female characters that are strong and independent – maybe even a bit unhinged!
What drives your passion for design?
I'm always trying to make the product better. I really want clothes to not just be beautiful and interesting to look at but also comfortable and well made.
Who is your dream celebrity client to dress?
Can I name a few? I don't think I could say just one – I'd love to see Hunter Schafer in a baby tee, Florence Pugh in a custom frothy tulle number, and Iris Apfel in a multicloured oversized shirt. Any woman who is unique, bold, and outgoing in her style choices, and someone that would make it their own.
What's next for the brand in 2023?
We're exploring the idea of opening a brick-and-mortar, we feel our customers are really looking for that and I would love to give them the experience of being able to try everything on in one place. Personally, I'd really like to start producing knitwear. I can't find the cute sweaters I'm dreaming about, so that's something else we're starting to think about too!
Last modified: March 16, 2023