Welcome to #CheckedIn, a hotel travel series where we will take you along to some of the trendiest and most unique hotels around. Join us as we give you the 411 on all the ins and outs of these locations, what to expect and where you should 'check into' next!
First up, we made the 10 hour car ride to Quebec City to experience the universe of Monsieur Jean, one of Old Quebec's newest hotels.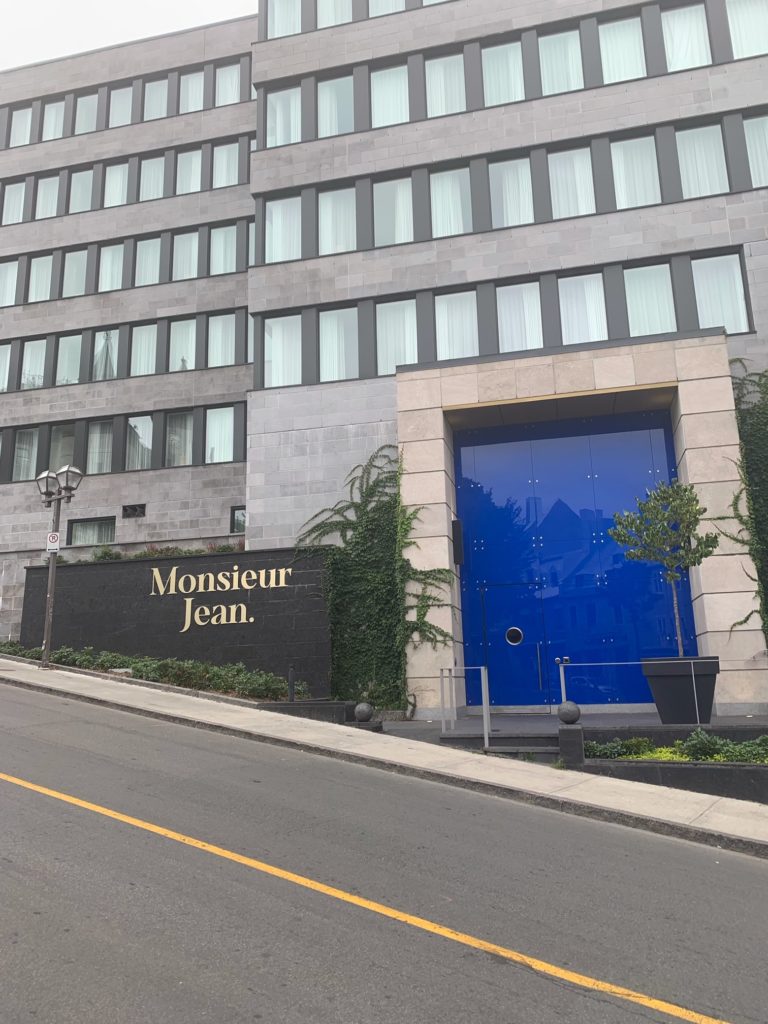 The Vibe
Monsieur Jean, is one of the more creative spaces I have stayed at in recent memory. The concept: Monsieur Jean is your imaginary friend and he's curated a unique stay … one that is quirky and magical and filled with some fantasy. Let's say, Monsieur Jean did not disappoint. At every turn there is a new surprise; whether it is a piano that is playing by itself, to the lobby's "short story dispenser," to the designer chocolates left by your pillow. Monsieur Jean delights at every turn. Coupled with the bold and chic interior design, I was ready to move in!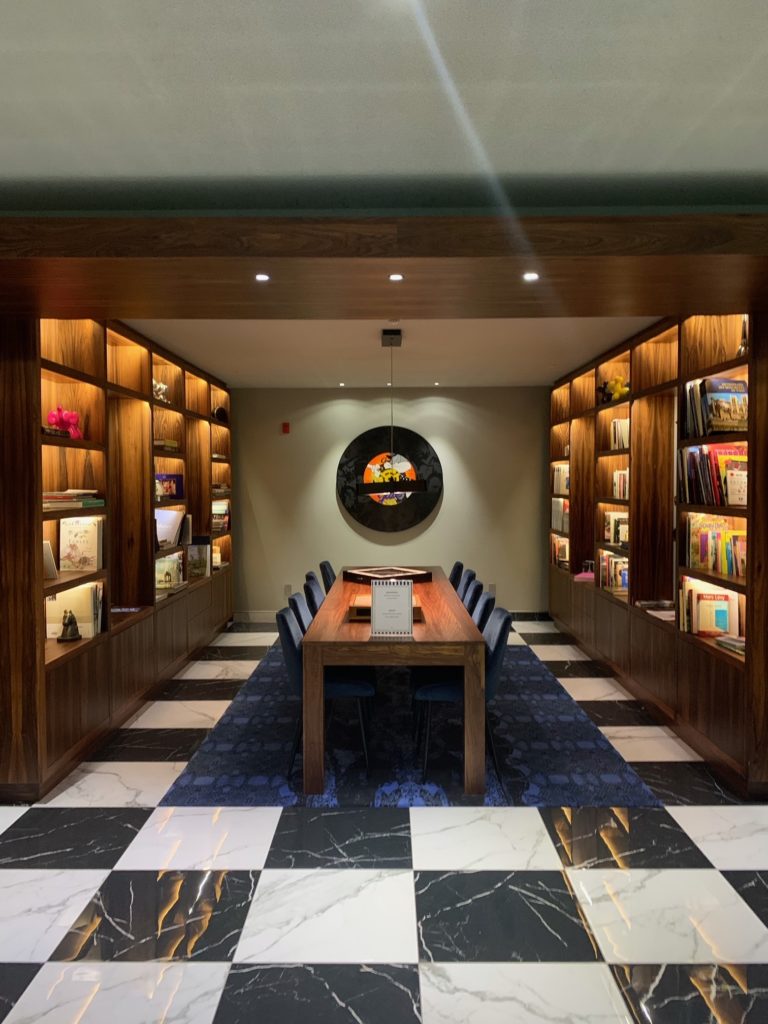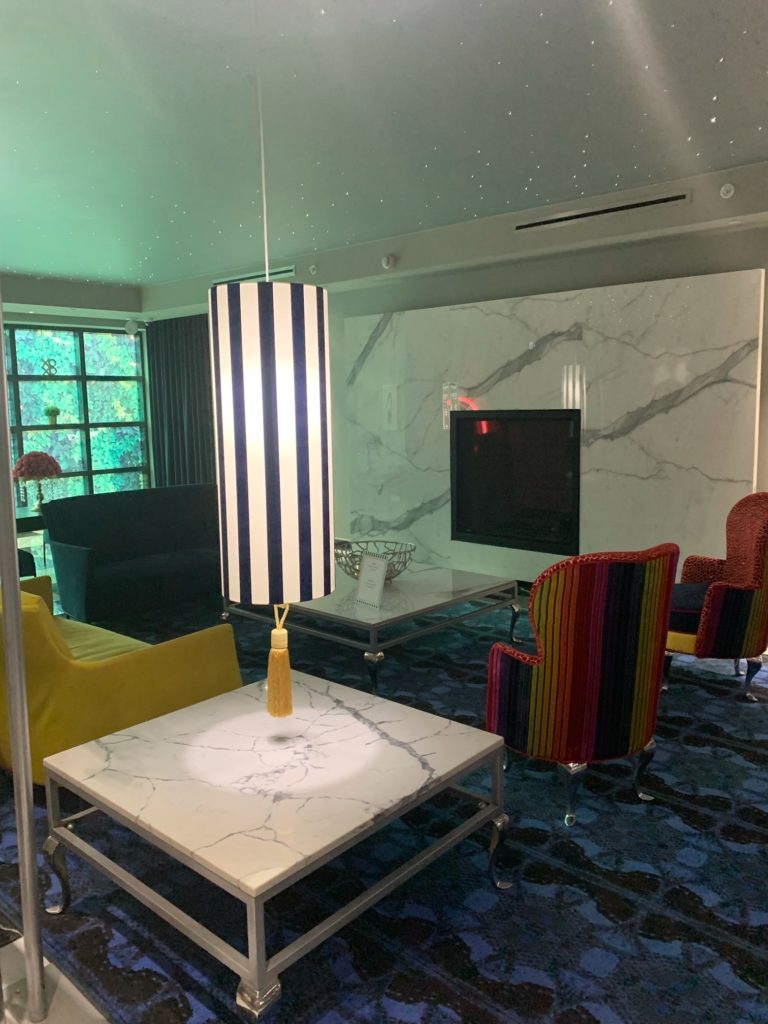 The Neighbourhood
Of all the playful things to explore within the hotel walls, there is equally as charming things just outside of its bright blue door. The hotel is centrally located in the heart of Old Quebec so we had no problem wandering around to explore. Right outside the front door sit the streets of Old Quebec with its various cuisine and shopping options. Notre-Dame de Québec Basilica-Cathedral, Château Frontenac and Place d'Armes were all steps away. Since this was our first time in Quebec City in years .. decades even … we opted to take a "Hop on Hop Off" tour bus. It was the perfect way to skip some of the uphill walks and manage to see the areas further outside of the city core.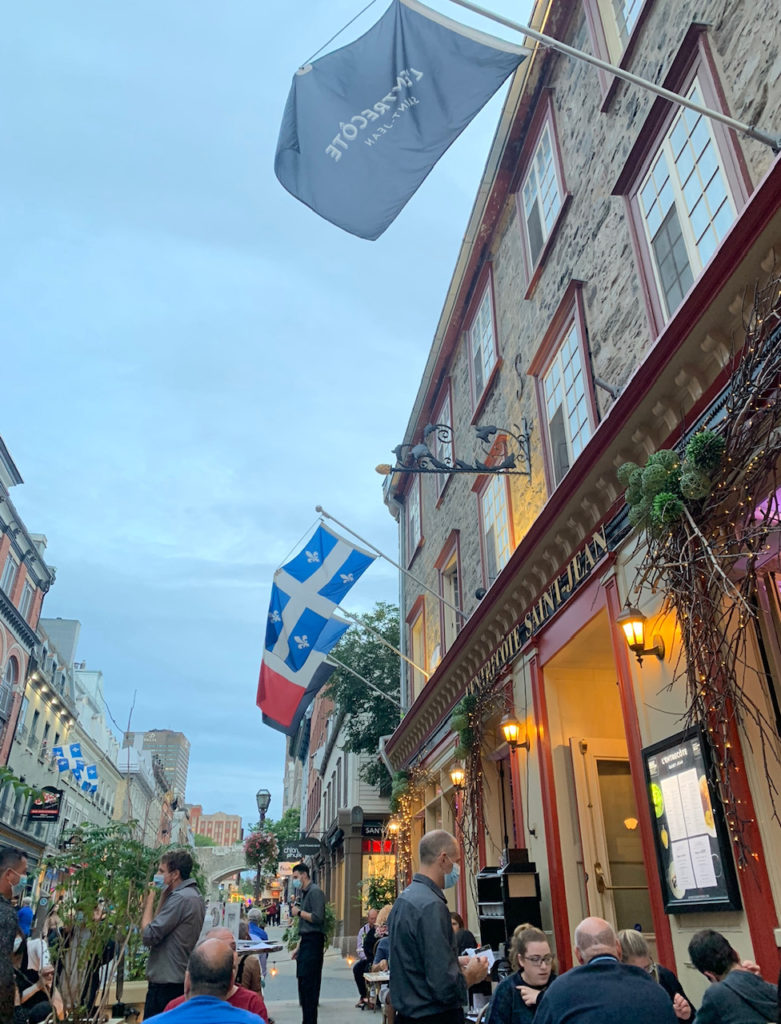 The Room
The attention to detail in the common areas continues into the bedrooms. Each floor has its own "personality" whether it be family, feminism or magic. Each room is draped in bold bright blue stripes, gold accents and the Gucci designer chairs don't hurt either. The beds were a dream, the shower perfection and the little kitchenette came in handy. Best of all, our dog could join us! He wouldn't take off his Monsieur Jean bowtie for a good week.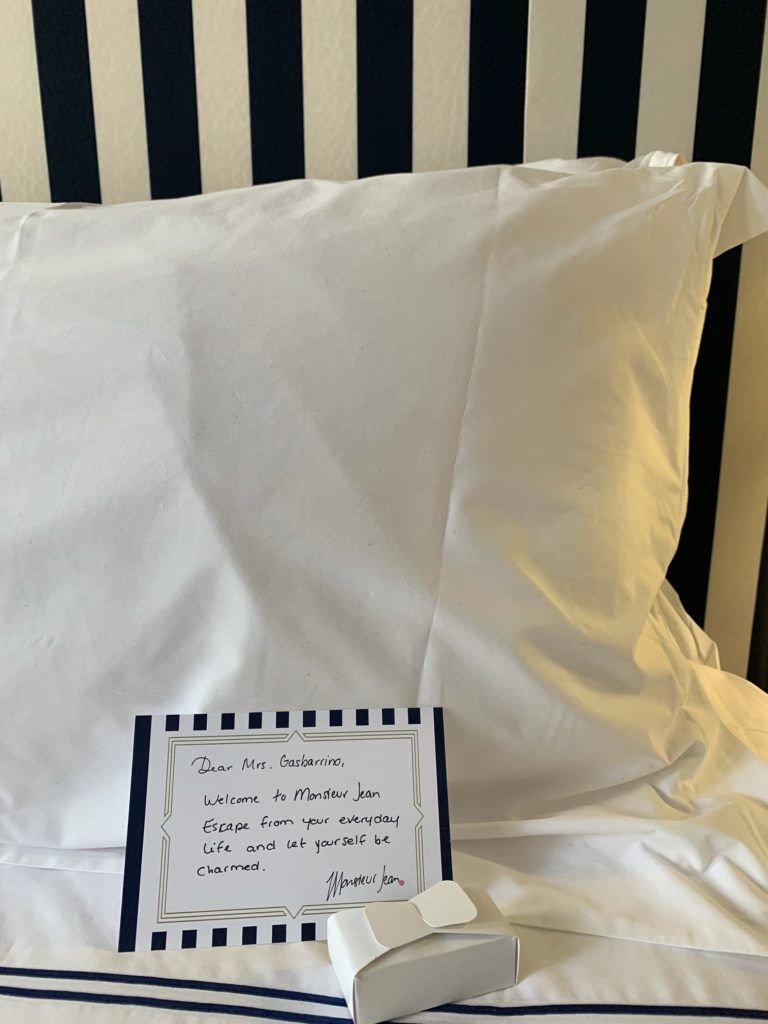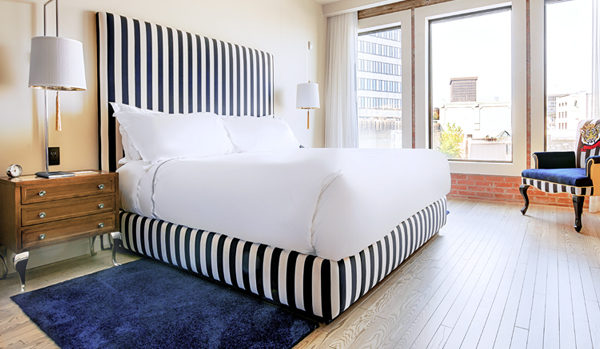 The Extras
Presently, Monsieur Jean has a market set up inside what will become their food and beverage area. You can get all the necessities from snacks to champagne! As COVID protocols change this area will fully open and offer everything from a morning espresso to Happy Hour cocktails.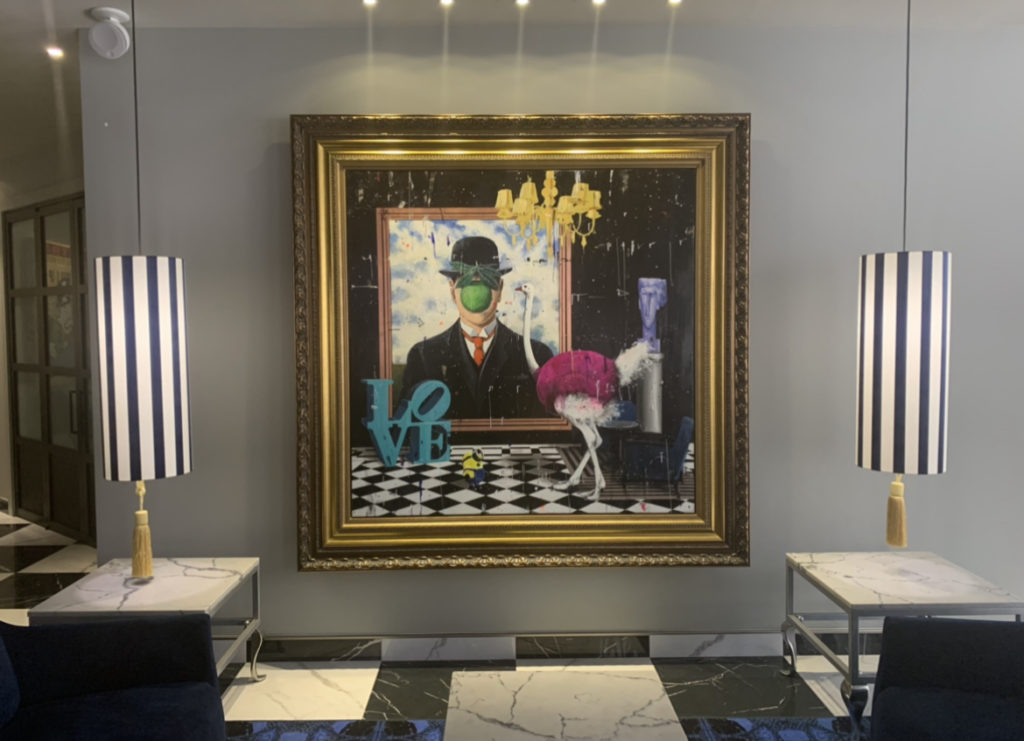 The Verdict
We will be back! Hopefully sooner than later!
Last modified: October 18, 2021