Have you ever given any thought as to what materials are used during the production of the period products that you purchase? Do you question whether or not the materials have an underlying affect towards your body or against the environment over time? Kat Plouffe did. At 30 years old, Kat created a period product company that puts your health first. Enter Only, a female-founded Canadian start-up that is a new online eco-retailer offering affordable, organic cotton, sustainable period products, with the goal to disrupt and change the current period product industry in order to make it better for people and the planet.
Kat started Only, with the belief that there is a better way to experience the commercialization of periods. Having very little knowledge on the ingredients in her own period products at home, she was inspired to do some digging and was not impressed with what she discovered. She wanted to make a change. Big brands producing period products are using rayon – not cotton. If you aren't familiar with rayon, it's a synthetic fiber that is super absorbent but is also dangerous for your body and for the environment in the long run.
Because of this, Kat has removed synthetics, rayon, plastics and other harmful ingredients from pads, liners and tampons so that they are made with organic cotton and are one-hundred percent biodegradable. Only also offers paper-based biodegradable packaging, and zero-carbon footprint shipping across Canada to minimize the environmental impact that shipping and delivery generally causes.
Only delivers their products directly to people's doors and offsets all the carbon emissions through tree-planting initiatives in Canada with one percent for the planet.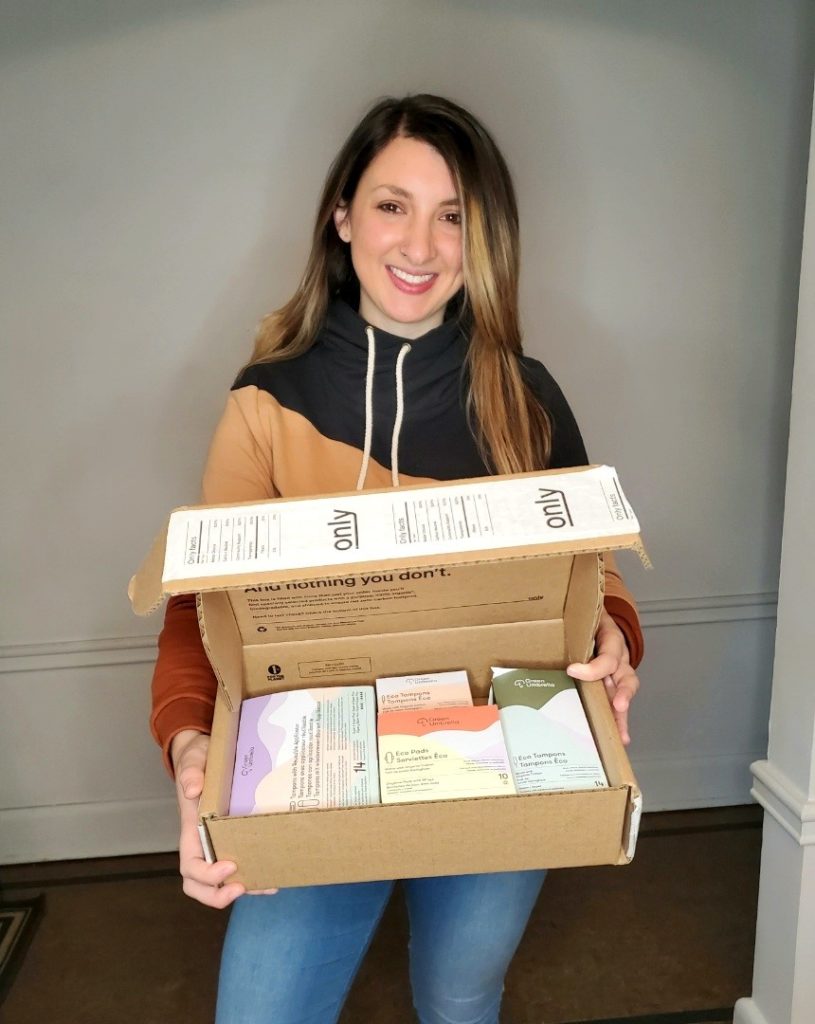 "There are zero single-use plastics in any of the period products Only offers; from our products, to the wrappers, packaging, and shipping materials. The only plastic you can find with Only is in our reusable period products, such as the menstrual cup, which can last upwards of two years, and our reusable tampon applicator, which can last up to ten with proper care and maintenance. Transitioning away from single-use plastics is just one small piece of a much bigger puzzle that we need to start assembling in order to reduce our impact on the environment." – Kat Plouffe, founder of Only.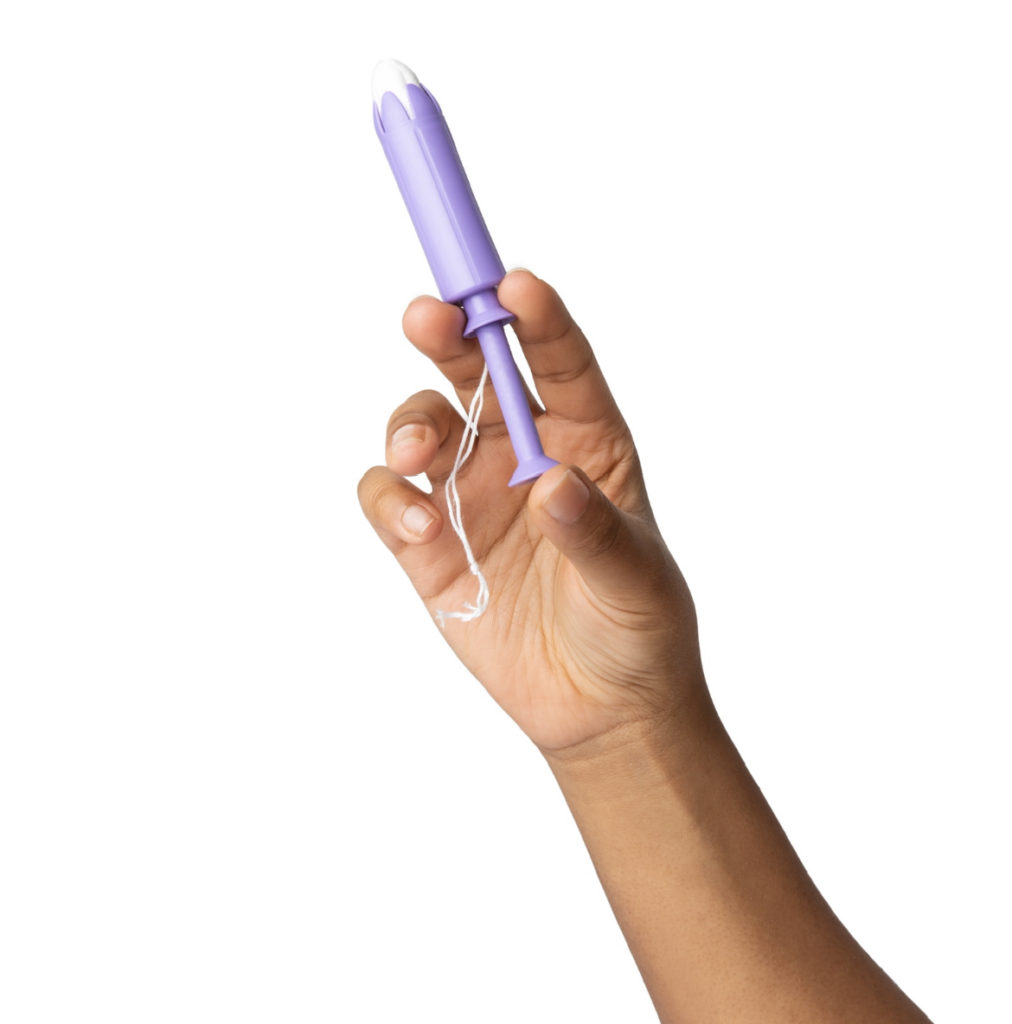 I think we all know by now that buying single-use plastics is not a sustainable way for humans to continuously live on this planet. With all of the knowledge and endless resources available, we have to do better. There are so many great alternatives out there to purchase, that single-use plastics should not even be an option anymore. With this in mind, Only set out to focus on this issue first hand. They offer a solution to the single-use plastic dilemma that is seen when using tampon applicators and offers plastic applicators that can be cleansed and reused.
While Only is making a difference for those purchasing and using their products, they are also making a huge difference in the lives of those who unfortunately cannot due to financial reasons.
Only publicly donates to end period poverty in Canada with every subscription. Only donates a portion of its proceeds to Period Packs, an organization working to eradicate menstrual inequity in Canada through access, advocacy and education.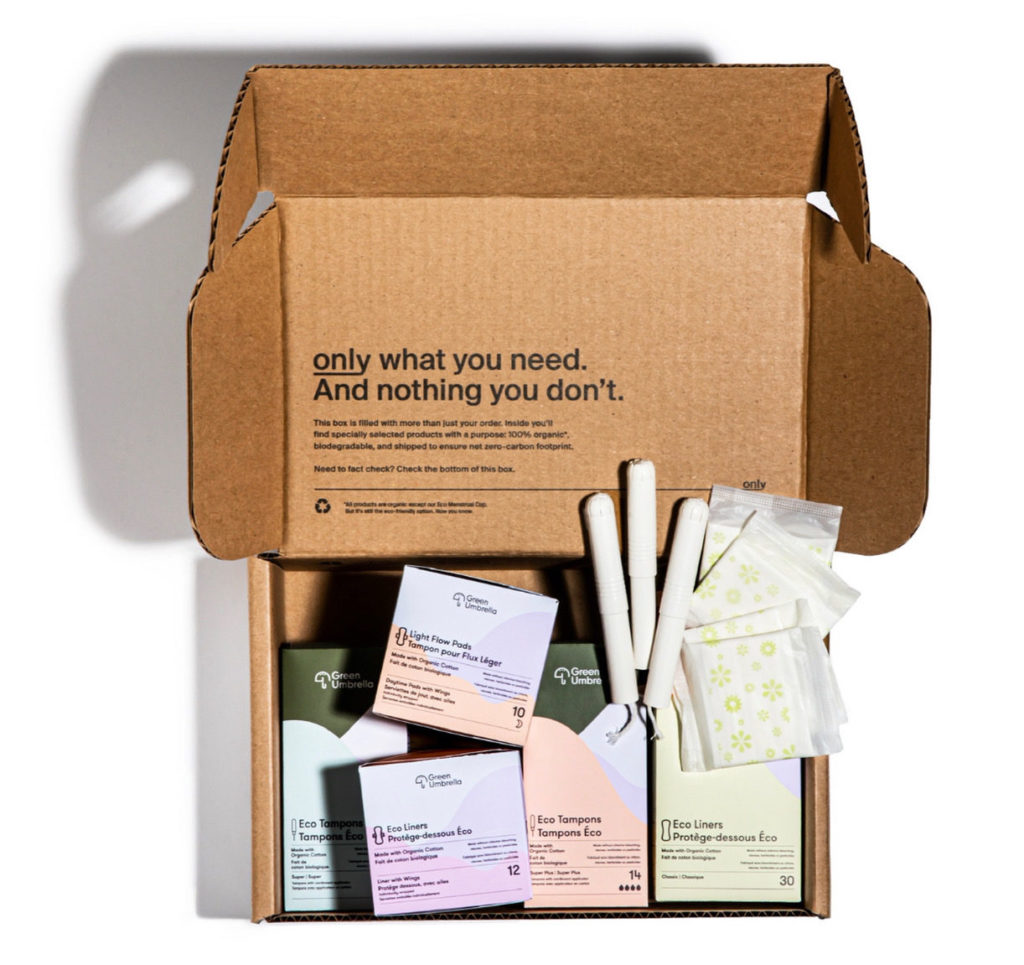 Only also works to spread awareness about period poverty, an issue that is commonly mistaken as being a 'Third World Problem' when in actuality Kat told us that, "period poverty affects 1 out of 4 Canadian menstruators, and 1 in 3 under the age of 25!"
Period poverty is simply the inability to afford period products regularly, an issue that one small, new company can not solve all on their own however, thanks to Only – a conversation has been started.
In addition to changing the way we use period products, Only makes an effort to alter the way we see the act of menstruation as well by erasing words such as 'sanitary' and 'hygienic' from our vocabulary. The highlighted words implies that periods are dirty and creates a feeling of shame or embarrassment towards this monthly occurrence.
Only wants this community to think about periods as a universal experience – it is absolutely nothing to be ashamed about and is something that we (as menstruators) all go through. Periods are natural! So why should menstruators have negative and shameful words associated with something that is beautiful and a part of life?
From the way we buy our period products and how it's made, to the environmental impacts it has when we're done using it- Only has changed the way we use and think about period products. If sustainability and switching to organic materials is on your list for 2022, then we highly suggest checking out Only! You won't be disappointed.
Last modified: January 11, 2022