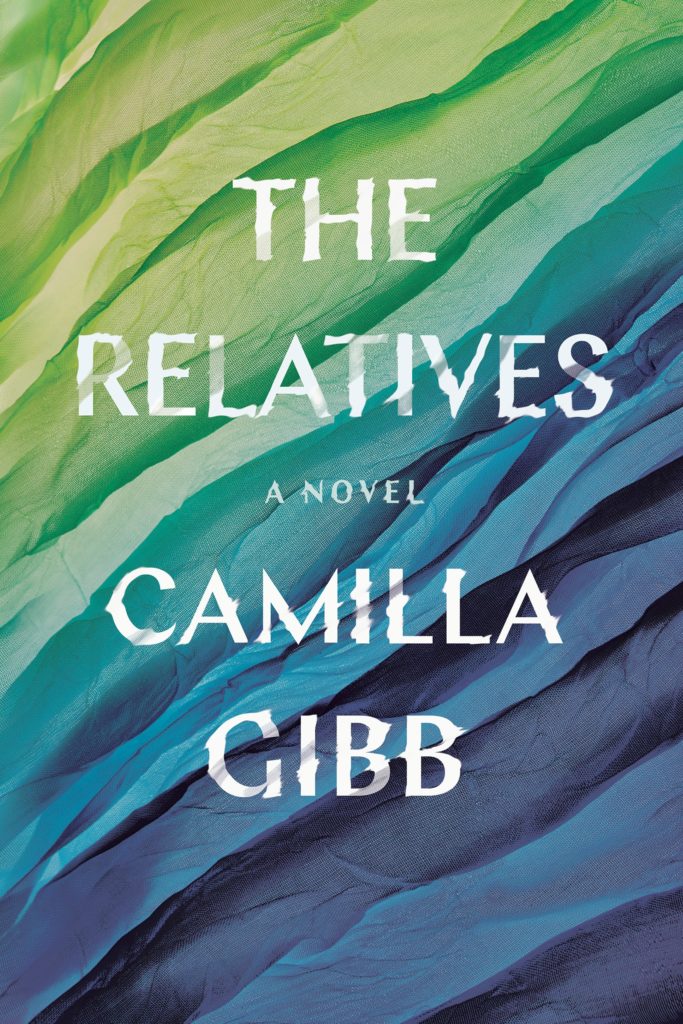 Welcome to STYLE Canada's Boreal Book Club: a monthly meeting narrated by Erin Catto, (reviewer at Girl Well Read),  for bookworms who are looking to scour new pages. Each instalment of our Boreal Book Club will feature a Canadian author and their latest title. Be sure to use the hashtag #BorealBookClub to share with us on social!
Lila is on a long, painful journey toward motherhood. Tess and Emily are reeling after their ugly separation and fighting over ownership of the embryos that were supposed to grow their family together. And thousands of miles away, the unknown man who served as the anonymous donor to them all is being held in captivity, in Somalia. While his life remains in precarious balance, his genetic material is a source of both creation and conflict.
What does it mean to be a family in our rapidly shifting world? What are our responsibilities to each other with increasing options for how to create a family?
Told from three different perspectives, each storyline is interesting, and rich in detail and compassion. The characters in The Relatives, are struggling with life-altering changes—Gibb skillfully connects them while exploring what family means to each of them. They are a complex, flawed, and unique cast. With characters that are polarized—some want to become parents while others want no part—Gibb examines how although we are a product of our own families and upbringing, we can make the choice of creating our own families to meet our needs and to find where we belong. Blood relations are so revered, but what happens to those of us when our blood relations are so hurtful, or unavailable? And what exactly makes a parent—how much is biology and how much is relationship?
There is a discomfort about The Relatives. The characters are searching for meaning and trying to connect with their histories because of their existential loneliness—something is missing, whether it's their lost history, or a misplaced sense of self. A feeling of dislocation and being separated from family (death of a parent, divorce, adoption) permeates the novel.
Lila, a social worker, was adopted as a young child. She never knew her biological parents, other than her mother was a teenaged refugee who committed suicide two years after Lila was born. She struggles with issues of abandonment and addiction—it permeates all aspects of her life, including at her job where she wants to rescue the children that she works with. After losing both of her adoptive parents, she yearns to have a family of her own and this desire puts her job on the line once again when she oversteps by getting close to the young girl who was found wandering in High Park.
Adam is kidnapped after falling in love and he associates the two and thinks of love as a weakness. He is opaque to himself and compartmentalizes his identities (his two names). His life is contained to the rooms he finds himself in—in Somalia he's in a room for a year, then he is in a hospital, and then a condo in California. Even being forced to see a therapist he finds himself in another room and at the very beginning of the novel, he is in the bottom of a well. He's an outsider in every room who is trapped by circumstances and himself. Adam just wants to be free.
Another character that is feeling misplaced is Tessa. She is trying to redefine herself as Tess, is unsure in her gender, and doesn't know how she's going to be read in this environment.
What is apparent is that a book does not have to be long in order to pack a punch, or give its reader much to think about. And quite simply, Camilla Gibb is a gift. Her writing is original, layered and empathetic. The Relatives is a timely novel about what it means to be family in a modern world and I highly recommend.
Scroll to learn more about Gibb in an inclusive interview with STYLE Canada!
GWR: It's always interesting to hear about an author's writing process—how many hours a day do you write? Are you a pantser/gardner or a plotter/architect?
CG: I've never been a plotter. I seem to need to write my way toward knowing what a story is about.  When I was younger, I would spend all day at it. Now, between being a mother and other work, I am lucky to get a couple of hours a day. I scribble a lot of notes on the backs of receipts, which I invariably lose.  I convince myself that if the idea is strong it will still be in my head somewhere even if I can't find where I have written it down.   
GWR: Is there a particular author/work that inspired you to become a writer or the way you write? 
CG: When in was in my twenties I read two novels that really struck me—Barbara Gowdy's Falling Angels and Kate Atkinson's Behind the Scenes at the Museum.  I related to the voices in these novels in a way I had never experienced before—I saw the possibility of my own voice on the page because of their dark humour and off-beat female characters. Gowdy's book was set in Ontario I recognized and Atkinson's book had an English humour familiar to me growing up in an English family. I started my first novel immediately after finishing Behind the Scenes at the Museum.
GWR: What comes first for you—the overall idea or the characters? 
CG: Characters.  If I were to devise plot first, then ask the characters to live out the plot, I'd feel like I had predetermined the fates of people before I really knew them.  They may well have very different ideas!  I give them lots of room so that I can see where they take me. Sometimes they really surprise you and that is one of writing's great joys.
GWR: How do you decide what point to start the story at and how much detail you're going to provide?
You want to start a story at a point when a character's life is about to change in some way, but you need to provide enough background material that your reader appreciates the significance of that change.  In the early stages of a novel I probably write the entire background—waaay too much detail—and then I have to look at what is most relevant, and cut the rest.
GWR: Did any minor characters become major characters over the course of writing the novel? 
CG: Not in this particular book, but it has happened before. Some characters steal your heart and you continue to worry about them, particularly if they've been having a hard time and you don't have the room to get them to safety.
GWR: What character did you sympathize with the most and did that change while writing The Relatives? And do you have a favourite character in this book?
CG: Adam has my heart.  He is quite unknowable—to others and to himself.  He is protecting some fragile core by constantly being on the move, failing to commit to anything, anyone.  I care about him, wish I could help him, but know he doesn't want my help.
GWR: Lila and Tess are written in first person perspective, and Adam in third person perspective—did you always have the novel set up this way? Why did you decide to use multiple perspectives? 
CG: I think it works to reinforce the sense of Adam's remove from others and himself by having him in the third person. Writing in the first person is probably more natural for me and I like the intimacy of what it affords, but Adam needs to remain just beyond reach.
GWR: There are recurring themes of displacement and finding a sense of belonging within your books—what is it about these subjects that interest you?
CG: I think many writers grow up feeling like outsiders—perhaps because they spend so much time daydreaming and being in their own heads that the real world is a mystery. I became an anthropologist because of this same mystery. Observing life keeps you at some remove from it; it's a kind of painful paradox, one that I think seeps into the work itself.  Rereading this book through the lens of the pandemic has made me aware of how existentially lonely these characters are—not something I was really aware of at the time of writing them.
GWR: Music plays an important role in The Relatives—do you play the piano or any instruments?
CG: My father was a very talented musician.  He played violin and classical guitar and instilled a love of classical music in me.  I played violin and later viola growing up and it was excellent company, though I can't say I was particularly good. I have taken piano lessons as an adult, but again my desire to play far exceeds my talent.  It's a driving frustration of sorts, persisting at one of those things (like learning a language) that constantly make you confront your own limitations.
GWR: Can you share what you are working on now?
CG: I'm working on some essays about art and language and I'm making a lot of collages. I think they are feeding off each other in some ways.
Last modified: October 15, 2022