January 26, 2023• byGirl Well Read
Welcome to STYLE Canada's Boreal Book Club: a monthly meeting narrated by Erin Catto, (reviewer at Girl Well Read),  for bookworms who are looking to scour new pages. Each instalment of our Boreal Book Club will feature a Canadian author and their latest title. Be sure to use the hashtag #BorealBookClub to share with us on social!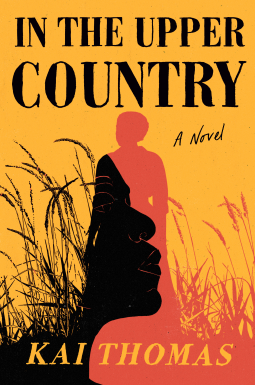 In the 1800s in Dunmore, a Canadian town settled by people fleeing enslavement in the American south, young Lensinda Martin works for a crusading Black journalist.
One night, a neighboring farmer summons Lensinda after a slave hunter is shot dead on his land by an old woman who recently arrived via the Underground Railroad. When the old woman refuses to flee before the authorities arrive, the farmer urges Lensinda to gather testimony from her before she can be condemned for the crime.
But the old woman doesn't want to confess. Instead she proposes a barter: a story for a story. And so begins an extraordinary exchange of tales that reveal an interwoven history of Black and Indigenous peoples in a wide swath of what is called North America.
As time runs out, Lensinda is challenged to uncover her past and face her fears in order to make good on the bargain of a story for a story. And it seems the old woman may carry a secret that could shape Lensinda's destiny.
With themes of freedom and sovereignty, family, and survival, In the Upper Country is an exceptional novel from a bold new voice.
The story is set in the town of Dunmore—a fictitious Canadian town settled by former slaves that escaped along the Underground Railroad. It is here where Thomas gives his readers a glimpse of what life was like for these previously enslaved people as well as their connection to Indigenous people.
This mesmerizing debut is about the fates of two resilient and unforgettable women—Lensinda and Cash—whose currency is their stories. Told from Lensinda's perspective, Thomas amplifies women, making them strong, courageous, and unforgettable.
In the spirit and tradition of the storytelling that preserved their cultures, In the Upper Country maps the interconnected history between white, Black, and Indigenous communities.
Scroll to learn more about Kai Thomas in an inclusive interview with STYLE Canada!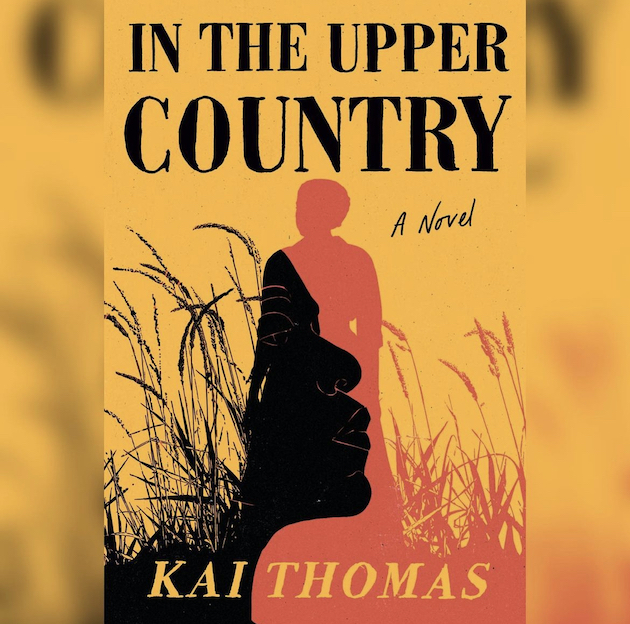 GWR: Which writers (novelists, playwrights, journalists, poets) do you admire most and did any of them influence the way you write or inspire you to become an author?
KT: So many. Many too many to name. I will be brutal and pick three.
Marlon James' novels were a significant inspiration to me. I picked up his work at a time in my life when the idea of writing a novel was just dawning on me, and the equal parts wonder and terror in his exquisite storytelling convinced me that pursuing this craft was a good idea.
The playwright Djanet Sears deepened my relationship with theatre. Witnessing Adventures of a Black Girl in Search of God was surreal for me. It was the first time I had seen such fantastic musicality, humour, humanity, and utter beauty, all enacted through the story of an Afro Canadian experience.
Waubgeshig Rice not only is a fantastic journalist but a skilled novelist. Moreover he is a friend and a mentor to me. Together we workshopped excerpts of early drafts of my novel, and his guidance helped me truly connect with the craft, and to find joy in it.
GWR: How long did it take you to write In the Upper Country, and can you tell us a bit about your writing process?
KT: Most of the active writing and editing of this novel happened over the course of three years. I worked intensively on the manuscript during my MFA at the University of Guelph, and again once I had sold it, in coordination with my three top-notch editors: Lara Hinchberger, Laura Tisdel, and Abigail Scruby.
Throughout the entire process, I leaned into the feedback I was getting from peers, teachers, and editors. In the Upper Country has a fairly complex plot, and having never written a novel before, I took all the help I could get. Whenever something was unnecessarily confusing to a reader, I would attend it in the text; examining it and rewriting and adding as necessary. My writing style tends toward the sparse and enigmatic, and while that sometimes lends itself to compelling prose, mostly in its raw form it is just a lot of murkiness. And while I'm getting better at self-editing, I hugely value good feedback and ideas, and I think the call and response between the readers and myself was the defining process of writing this book.
GWR: In your own words, how would you describe the book?
KT: From a genre perspective it is a historical fiction set in late 18th to mid 19th century Great Lakes region of North America. Thematically, it grapples with Black and Indigenous relations of the period, the institutions of slavery in the US and Canada, the War of 1812, the Underground Railroad, ideas of freedom and sovereignty, human relationships with nature, and many others. Its mood is like: imagine black folk singer Rhiannon Giddens got remixed by Tribe Called Red.
GRW: What was the genesis of the novel? What came first—the overall idea or the characters?
KT: The idea definitely came first. I knew certain scenes and historical moments had to be represented in this story. But funnily enough, as a reader, I feel that characters are actually more important than the overall idea or themes. But by way of artistic process, it's the themes, and sometimes even the mood that come first, and then it is up to me to let the characters animate those more abstract ideas.
GWR: How did you balance crafting a good story against historical accuracy in terms of character development?
KT: The particular style of historical fiction that I'm working with in this book is a type of realism. So historical accuracy was quite important. I aimed to build a world that was parallel to the one I found in history books. All of the occurrences in the novel are things that could have happened, or at the very least, stories that could have been told. That is to say, once this type of parallel universe setting is established, then the historical accuracy lends itself to the quality of the story, which of course includes character development.
GWR: I love the idea of stories being used as the currency between Cash and Lensinda. Can you talk bout the research you did to form these narratives?
KT: Much of the research began with reading really interesting historical monographs that dealt with the book's areas of interest. I searched the bibliographies of these books for pertinent primary source documents. So called "slave narratives" were among those, but additionally, recipe books, marine muster rolls, town census records, court records, and newspaper articles of the place and time. Additionally I spoke with elders, historians, and knowledge keepers who had invaluable perspectives on the pertinent historical periods and themes.
GWR: In the Upper Country is written from Lensinda's perspective. Why was it important for you to amplify women's stories?
KT: When I started writing, I didn't know Lensinda was going to be the narrator and protagonist. She just kind of demanded that space. I think her character was hollering at me from between the lines of the history books, so I just tried to listen. Initially I found it difficult to write her voice, and I think the difficulty appealed to me. It signalled that I had no idea what a young black Canadian woman would sound like in 1859. And I wanted to know. And I probably wasn't the only one.
GWR: What do you hope readers will take away from your book?
KT: I hope they take away a fresh perspective on a period of history that they may have had stale associations with. Whether that be interests of Black and Indigenous peoples in the War of 1812, or the complex lives of Underground Railroad communities in the "promised land", or that of humanity's relationship with nature as a vehicle for sovereignty.
GWR: What are you working on now?
KT: I work full time as a carpenter site manager at Soul Fire Farm, a non-profit educational farm in upstate New York. I also have a lovely family, and I spend good chunks of time caregiving our one year old and preparing for baby #2 in who arrives in February if all goes well. My writing time these days is mostly occupied with this sort of thing, associated with the launch of In the Upper Country. In terms of my next creative writing project, I'm in the beginning stages of the next novel: a deep dive into the beauty and terror of Trinidadian folklore, set against the backdrop of a 19th century pirate fiction.