November 25, 2022• byGirl Well Read
Welcome to STYLE Canada's Boreal Book Club: a monthly meeting narrated by Erin Catto, (reviewer at Girl Well Read),  for bookworms who are looking to scour new pages. Each instalment of our Boreal Book Club will feature a Canadian author and their latest title. Be sure to use the hashtag #BorealBookClub to share with us on social! Check out this Holiday edition!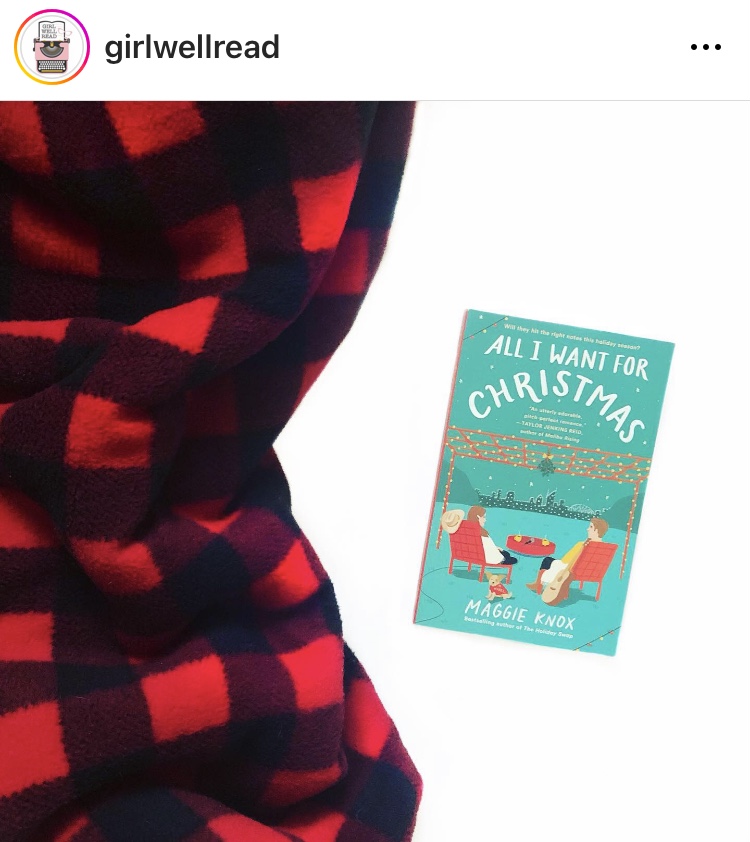 True love wasn't on their holiday wish list. When Sadie and Max are selected as contestants on the famed reality singing show Starmaker, each thinks they've finally gotten their big Nashville break. But then they're paired up for duet week and stun the world with their romantic onstage chemistry. With fans going wild for #Saxie the network demands that they remain a duo on and offstage, or exit the competition. Faking a relationship until their final performance in the Starmaker holiday special shouldn't be too hard, except for one small problem—Sadie and Max can't stand each other. With the deadline of their fake relationship approaching, they come together to write an original holiday love song, but will the magic of Christmas spark a romance?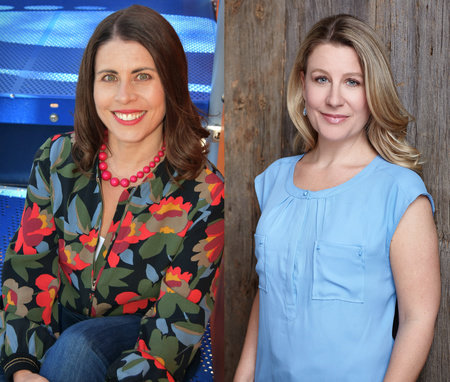 All I Want for Christmas is the sophomore effort from Maggie Knox, the powerhouse duo of Karma Brown and Marissa Stapley. This novel reads like The Hating Game meets Nashville—it'a a festive and flirty enemies to lovers tale. Although this book is sweet and swoon-worthy overall, there are some weightier themes—alcoholism, abandonment of a parent, grief, death of a loved one. And there is lots of grumpy sunshine. Complimented by holiday music, All I Want for Christmas will put you in the festive spirit.
Scroll to learn more about Maggie Knox in an inclusive interview with STYLE Canada!
GWR: How long did it take you to write All I Want for Christmas, and how many drafts were there before publication?
MK: We took about a year to write it. Because this one was sold to our wonderful editing team at Putnam, Viking Canada, and Hodder in the UK on a proposal (along with The Holiday Swap, our debut), we approached it a bit differently than we do our other novels: we wrote an outline, then a half draft, which we shared with our editors. They gave feedback on that (which actually required a complete overhaul of the dual timeline we were initially using to tell the story), we wrote the rest of the draft, and then we went through two rounds of edits before it was ready for publication.
GWR: Can you tell us about your writing process. What is the one thing that surprised you the most about writing as a duo?
MK: As with our previous novel, the outline was our saviour. We're not sure it would be possible to co-write successfully without a rigorous, detailed outline. It's natural that during the process of actually writing the book, some things will change. Characters have a way of tossing away the most carefully laid plans! But having a good roadmap in place made collaborating on a novel so much easier. What's always surprising about writing as a duo is the way our writing can weave together so seamlessly in style and tone, even when we're each writing a different character, as we did this time around.
GWR: How did you come up with the concept?
MS: Oh my goodness, I'm having trouble remembering! I know it was during the whirlwind of selling The Holiday Swap, and during all the excitement we wondered what would happen if we pitched another idea, too. We're both quick on our feet so went back and forth about it for a while and came up with an idea the editors loved and we were excited to work on. KB: My memory is also a bit spotty, but I'm remembering it the way Marissa does. One element we knew we wanted to add to the second book as well, along with a snowy, holiday feel, was the reality show angle. It's one we both love, and it has so much potential in rom-coms.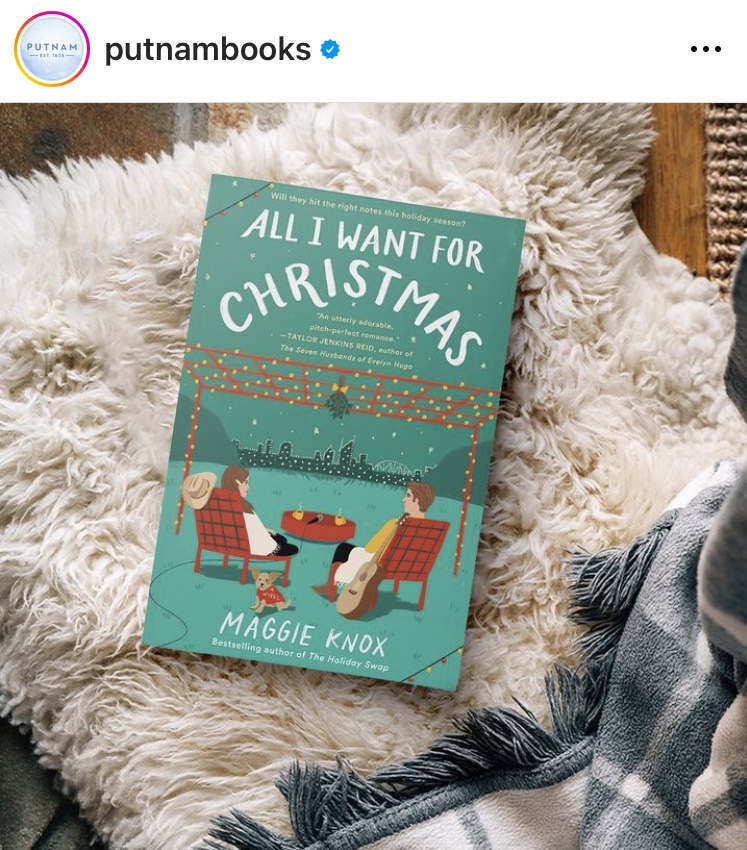 @putnambooks via Instagram
GWR: Both of your books have a reality TV aspect—do either of you have experience in working in television?
MS: One of my first jobs was in PR at VisionTV. I found working at a television station, especially one that was making the sort of unique programs VisionTV was making at the time, completely fascinating. I've also done some script-writing but never actually worked on-set.
KB: During journalism school I interned at the CBC with the investigative journalism program The Fifth Estate. It was fascinating and inspiring to see the dedication and risks the show and its team took to bring such challenging stories to light. I was lucky enough to work with the formidable Leora Eisen, and received a writer credit for the episode "Spiritual Shepherds" (2003). It remains one of my best, most exciting work experiences to date.
GWR: Music is paramount to the story—can you play an instrument or do either of you have a musical background?
MS: We both have musicians in our family. I have a singer/actress aunt and a singer/songwriter uncle—plus a large extended family who can all sing and play various instruments and like to break them out at family gatherings for singalongs around the table or bonfire. I don't have any musical talent myself, but I do own a karaoke machine and love to have friends over and belt it out, always confidently imagining we sound like Sadie with her magical voice…
KB: I have about zero musical talent! I used to play the clarinet, and not very well, in high school, and recently I tried to learn to play the ukulele…another fail. My dad, however, still plays in a band at the age of 83, and my mom is the most beautiful piano player. Clearly the musical talent skipped (at least) a generation in my family!
GWR: What is your favourite Christmas carol?
MS: So many! Karma and I share a love of holiday music. We both love the Barenaked Ladies' version of "God Rest Ye Merry Gentlemen"—if you've never listened to that one, do; it's excellent. And Stevie Nicks' version of "Silent Night" gets me every time. I'm also a sucker for the classics. Anything by Nat King Cole, but especially "O' Tannenbaum" and Bing Crosby's White Christmas album, which we have on vinyl and wear out during the holidays.
KB: This is a hard one for me, because I adore Christmas carols. But my all-time favourite is "The Christmas Song" by Nat King Cole, and a close runner up is "God Rest Ye Merry Gentlemen" by The Barenaked Ladies & Sarah McLachlan. Marissa and I definitely share a love of holiday music, which is one of the best parts about writing holiday romances…you have a perfect excuse to listen to carols outside of the regular season!
GWR: If your book was a beverage, what would it be?
MS: A shot of fireball whiskey! Enjoyed at a country-music playing dive bar in the Canadian Rockies.
KB: Probably a glass of excellent, homemade eggnog, spiced to perfection with nutmeg and cinnamon. I don't believe anyone drinks eggnog in the book, but it is a sweet and spicy cocktail…much like our main characters.
GWR: What are you working on now?
MS: I'm working on another holiday rom com co-authored with bestselling Canadian author Uzma Jalaluddin: it's called Three Holidays and a Wedding, will be released next fall, and takes place during a year when Christmas, Eid, and Hanukkah all fall at once. It's a multi faith Love, Actually meets Let It Snow, and it's so much fun. After that, I'll be finishing up my next solo novel, The Lightning Bottles, about a missing 90s rockstar and the woman who goes on a life-changing road trip to find him, due out in 2024.
KB: I'm in the final stages of my next novel, What Wild Women Do, which releases November 2023. It's a dual timeline story about a writer and filmmaker couple who head to the isolated Adirondack Park for a month-long research venture, and the 1975 feminist owner of one of the Park's "Great Camps." After the couple stumble upon the now abandoned camp, they make a shocking discovery that is connected to the decades-long mystery about the former camp owner…and learn that the truth—both in the past and present—won't stay buried forever.