By Raquel DaSilva, founder of LASHGOD / @lashgodraq
There is no time like the present to step up your lash game and take them to new heights!
From glitter lashes to lash decals to glow-in-the-dark lashes, Canadian beauty brand LASHGOD is turning up the drama with their exclusive line of eye-catching professional lash extensions available at LASHGOD.ca.
You can also get any of these bold and beautiful lash looks applied at the LASHGOD Yorkville Salon or the LASHGOD Don Mills Salon in Toronto.
Full Coloured Lashes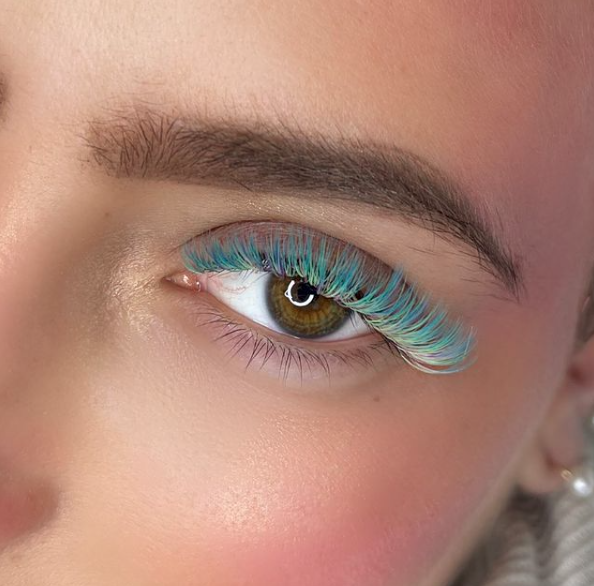 Perfect for expressing creativity and individuality – and making your eyes pop – rocking coloured lashes will make you an instant beauty trendsetter. Bright pink, electric blue, vivid purple and multi-coloured rainbow lashes will turn heads and get you noticed.
Glitter Lashes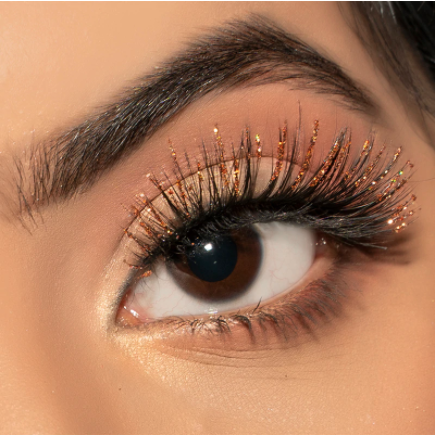 Hello, sparkle! The glitz and glam of our dreams have arrived with glitter lashes. Adding some shimmer to your lashes will make your eyes sparkle even more – providing an irresistibly alluring flutter.
Ombre Lashes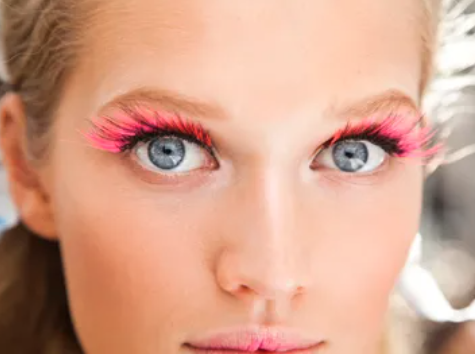 Ombre lashes offer a more subtle (but still striking) look compared to full coloured lash extensions. Starting off black and tapering off into rich, eye enhancing colours at the tips, Ombre lashes add just a splash of colour to your eyes. And the best part? Ombre lashes make natural lashes appear larger and fuller.
Glow-In-The-Dark Lashes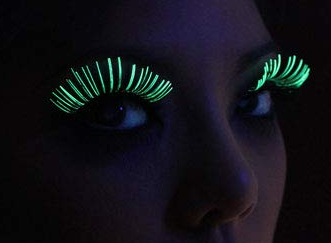 Give your eyes a literal glow-up with some fun glow-in-the-dark lash extensions. You'll be sure to make a bright statement even when the lights are out. This lash look creates the ultimate bold beauty look for music festival season and all-night night parties.
Lash Decals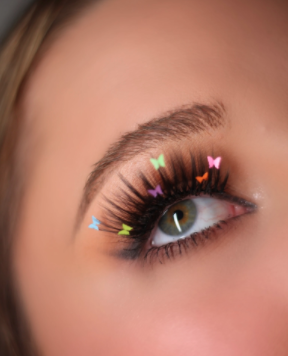 These are latest beauty trend we are obsessed with. Wear a little something special on your lashes with a little flower, butterfly, heart or sparkly gem decals to your next special occasion to dazzle and impress. With plenty of options to choose from, lash decals make it super easy to step up your lash game and showcase your personality.
Go ahead and bat your beautiful lashes!
About LASHGOD
Founded by Canadian entrepreneur Raquel DaSilva in 2018 at age 21, LASHGOD is a Canadian beauty company that provides premium, trend-forward eyelash extension services as well as designs, produces and retails professional eyelash and eyelash extension products. LASHGOD operates a robust e-commerce retail business as well as two storefront locations, LASHGOD Don Mills (1310 Don Mills Rd.) and LASHGOD Yorkville (236 Avenue Rd.) that feature a salon and retail space. The Yorkville location is also the headquarters for Modern Aesthetics College training. All LASHGOD lashes are vegan and hypoallergenic.
Last modified: May 18, 2022